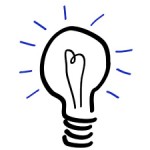 Since 2002 Gilbane Conferences have focused on content technology, content management, content strategy, and digital experience technologies and strategies for marketing, publishing, and the workplace. We have helped marketers, IT, business, and content managers across industries integrate content strategies and computing technologies to produce superior digital experiences for all stakeholders.
Whether you are just getting started with managing multichannel content, need to improve the consistency of the web and mobile discovery experience, or are ready to integrate with an ecommerce, collaboration, business intelligence or other marketing or enterprise systems, join us to learn what your B2B and B2C peers are doing, and what industry analysts, technologists, and service providers are recommending.
Interested in sponsoring the next Gilbane conference? Contact LaShawn Fugate at lashawn@infotoday.com or 859-278-2223, x104.
Gilbane Conference 2014
Digital Experience: manage, measure, mobilize, monetize
Gilbane Conference 2013
Content and Digital Experience: manage, measure, mobilize, monetize
Gilbane Conference 2012
Gilbane Conference 2011
Gilbane Conference Boston 2010
Gilbane Conference San Francisco 2010
Gilbane Conference Boston 2009

Content, Collaboration & Customers
Gilbane Conference San Francisco 2009

Where Content Management Meets Social Media
Gilbane Conference Boston 2008

Where Content Management Meets Social Media
Gilbane Conference San Francisco 2008
Gilbane Conference Boston 2007
Gilbane Washington DC 2007
Gilbane Conference San Francisco 2007
Gilbane Conference on Content Technologies Boston 2006
Gilbane Conference on Content Technologies for Government Washington DC 2006
Gilbane Conference on Content Management Technologies San Francisco 2006
San Francisco

, April 24 – 26, 2006

Content Management Technologies Conference

Enterprise Digital Rights Management Conference
Gilbane Conference Boston 2005

Applying Content Technologies to Enterprise Applications
Boston, November 29 – December 1, 2005
Gilbane Conference on Content Management Technologies Amsterdam 2005
Gilbane Conference on Content Management Technologies San Francisco 2005
Gilbane Conference on Content Management Technologies Boston 2004
Boston, November 30 – December 2, 2004
Gilbane Conference on Content Management Amsterdam 2004

Content, Computing, and Commerce: Technology & Trends
Gilbane Conference on Content Management Los Angeles 2004

Content, Computing, and Commerce: Technology & Trends
The Gilbane Conference on Content Management San Francisco 2003
Seybold-Gilbane Content Management Intensive Amsterdam 2003
The Gilbane Conference on Content Management @ Seybold 2002