Content Technology Works (CTW) is an industry initiative to develop and share content technology best practices and success stories. The premise is that when given enough proven models for success, enterprise consumers will be able to adapt and replicate that success for themselves—increasing productivity and confidence. CTW is administered by The Gilbane Report, a trusted source of high-quality information on content technologies.
CTW case studies are written by Gilbane analysts. Vendors do not approve content; final editorial control rests solely in the hands of the adopter. As a result, CTW case studies are free of marketing messages and vendor bias. They cover strategies for securing funding, measuring actual value, driving adoption and other business and organizational issues as well as technology.
Typically, the kind of valuable information included in CTW case studies is only available for purchase. CTW content is different because CTW partners subsidize the program to ensure that this information is free. Partners want to push as many best practices to as many organizations as possible with the expected result being an overall acceleration of content technology adoption. Meet our CTW program sponsors*.
---
Leonor Ciarlone & Fred Dalrymple, June 2009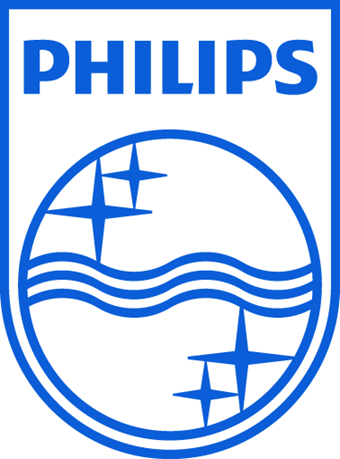 ---
Leonor Ciarlone & Mary Laplante, June 2009

---
Karl Kadie & Leonor Ciarlone, December 2008

---
Bill Trippe, February, 2007
A Major Software Company Puts Radically Improved Processes and Workflow in the Hands of its Users

---
Leonor Ciarlone, December, 2006

---
Leonor Ciarlone, February, 2006
This Web-based custom publishing platform changes the dynamics of textbook publishing for higher education

---
Bill Zoellick, December, 2005
Information Architecture as Strategic Advantage

---
Leonor Ciarlone, August, 2005
Whirlpool's digital asset management architecture provides the enterprise pillar to protect and expand brand value

---
Global Content Management: Hewlett-Packard Talks the Talk of Worldwide Business
Mary Laplante, January, 2005
HP's digital content management initiatives optimize the delivery of product content to global markets.

---
Mark Walter, November, 2004
Wachovia provides seamless access to multiple document stores through enterprise-level content integration services.

---
Bill Zoellick, November, 2004
Technology Review's online publishing operation uses an on-demand content management system to reduce costs while simultaneously simplifying editorial workflow and increasing advertising revenues.

---
Sebastian Holst, September, 2004
CMP Media leverages its position as one of the world's most respected technology publishers to provide a unique online content licensing service to expand market reach, increase revenue and profitability.

---
Sebastian Holst, August, 2004
Leading healthcare information technology supplier leverages single-source ECM initiative to provide top tier documentation, training and customer support resulting in improved product quality and customer satisfaction.

---
Sebastian Holst, August, 2004
Leading supplier of electronic components, embedded systems and enterprise computing products reduces costs, improves productivity, increases top line revenue and grows market share through development and adoption of web content management and portal application.

---
Sebastian Holst, April, 2004
Nextance and Giunti Interactive Labs have established leadership in emerging markets through savvy investments in high value development projects, thought leadership and commercial content technology
 
---
Sebastian Holst, March 30, 2004
Leading media and marketing company leverages content technology to reduce costs and increase revenue

---
Content Technology Works Partners
Since the CTW program was first conceived in late 2003, we have sought out suppliers who were passionate about and committed to content technology as a game-changing force in the markets that they serve. Our CTW partners know that public, open and unfettered access to successful enterprise deployments, regardless of the technology mix, only benefit the commercial aspirations of organizations that offer material, dependable and predictable value. The Gilbane Report team wishes to thank these diverse and often competing organizations for their generous support and sponsorship of the development, promotion and distribution of CTW material. They are: Software AG (TECdax:SOW), Sun Microsystems (NASDAQ:SUNW), Artesia Technologies, an Open Text company (NASDAQ: OTEX), Atomz, Context Media, Convera (NASDAQ:CNVR), IBM (NYSE: IBM), ClearStory Systems (OTCBB: INCC), Trados, Vasont Systems, and Vignette (NASDAQ:VIGN).