We have had the privilege of learning about and documenting content strategies and management practices at some of the world's leading organizations in both the private and public sectors. Our Practitioner Profiles capture stories that show how leading practitioners are aligning content practices with business objectives.
Many of our Practitioner Profiles are excerpts from Gilbane research reports. The source publication is included in the directory below. Readers should note that the applications profiled in these stories represent only a portion of the technologies deployed within their organizations. Any vendors, products, or services mentioned are by no means the only technologies or solutions that are currently delivering value.
We sincerely thank the individuals cited in these profiles for the time and effort they put forth to create a synopsis of their company's achievements. Most of all, we thank them and their companies for agreeing to share their stories publicly.
This page contains Practitioner Profiles published in 2008 through January 2010. Profiles published after January 2010 are currently managed by Outsell Inc. so some links will take you to the Outsell Inc site. These reports were also publicly available so may be found online. If you have trouble finding the profile you are looking for contact us for help. Profiles are available at no charge.
---

BMW Best Practices Profile
Source: Multilingual Product Content, 2009
---

Cisco Best Practices Profile
Source: Multilingual Product Content, 2009
---

Microsoft Best Practices Profile
Source: Multilingual Product Content, 2009
---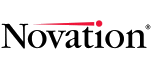 Novation Best Practices Profile
Source: Enterprise Rights Management, 2008
---

OCE Best Practices Profile
Source: Multilingual Communications as a Business Imperative, 2008
---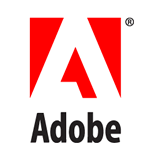 Adobe Systems Best Practices Profile
Source: Multilingual Product Content, 2009
---

ERM in Practice at Continental Airlines
Source: Enterprise Digital Rights Management, 2008
---

Hewlett-Packard Best Practices Profile
Source: Multilingual Product Content, 2009
---

International Health Insurance Danmark
Source: Multilingual Product Content, 2009
---

Mercury Marine Best Practices Profile
Source: Multilingual Product Content, 2009
---

Symantec Best Practices Profile
Source: Multilingual Communications as a Business Imperative, 2008