This week we have articles by Prukalpa Sankar, and James G. Kobielus, with news from Aquia, Primer, Monotype, Lighthouse, Zoom and Sensory.
---
Opinion / Analysis
Metadata is nothing new for most of you, though it's likely your experience with it is in the context of a specific business function with similar data types and sources. But the value of metadata extends to data processing applications across organizations, and these days cross-application metadata is becoming a requirement. Our two authors this week have very different professional backgrounds, but both are addressing how to manage this complexity. As you'll see, knowledge graphs have a critical role in each their recommendations.
The rise of the metadata lake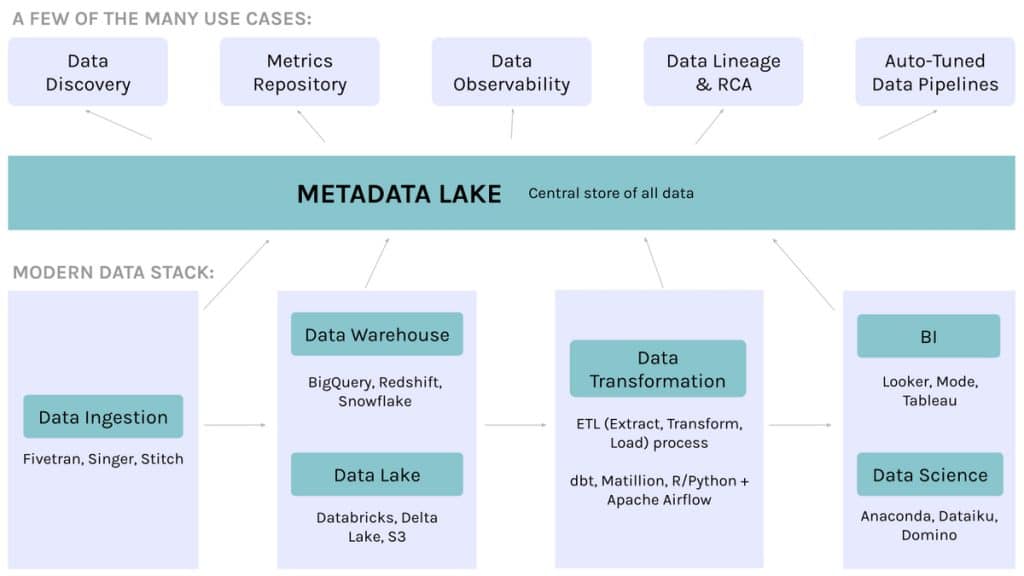 Introducing a new way of storing metadata for today's limitless use cases like data discovery, lineage, observability and fabrics.
https://towardsdatascience.com/the-rise-of-the-metadata-lake-1e95127594de
The role of ontologies within unified data models
Before tackling the complexity of disparate data sources, you need to understand how semantic abstraction layers can save you from a world of pain.
https://tdwi.org/articles/2021/07/07/ba-all-role-of-ontologies-in-unified-data-models.aspx
More reading…
---
Content technology news
Primer launches Primer Engines for NLP
An integrated suite of industrial-grade NLP models that bring machine learning (ML) to mission-critical operations at any organization.
https://gilbane.com/2021/07/primer-launches-primer-engines/
Acquia announces updates to digital experience platform
Includes support for the employee experience, a new China hosting service and a newly integrated user interface for Marketing Cloud.
https://gilbane.com/2021/07/acquia-announces-updates-to-digital-experience-platform/
Lighthouse to acquire H5
Puts Lighthouse in the document review space with search, analytics technology and experts to help clients find & classify sensitive documents.
https://gilbane.com/2021/07/lighthouse-to-acquire-h5/
Monotype announces iType 6.0
Brings scalable type and multilingual font display to embedded environments such as automotive and other consumer electronics manufacturers.
https://gilbane.com/2021/07/monotype-announces-itype-6-0/
Zoom releases edge speech recognition by Sensory
Zoom-native voice commands support expanded functionality, with all voice commands being processed locally, not in the cloud.
https://gilbane.com/2021/07/zoom-releases-edge-speech-recognition-by-sensory/
---
The Gilbane Advisor is curated by Frank Gilbane for content technology, computing, and digital experience professionals. The focus is on strategic technologies. We publish recommended articles and content technology news weekly. We do not sell or share personal data.
Subscribe | Feed | View online | Editorial policy | Privacy policy | Contact