In another installment of Speaker Spotlight, we posed a couple of our frequently asked questions to speaker Frank Schneider, VP of Customer Experience Solutions at Creative Virtual USA. We've included his answers here. Be sure to see additional Speaker Spotlights from our upcoming conference.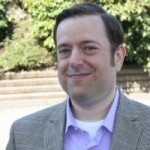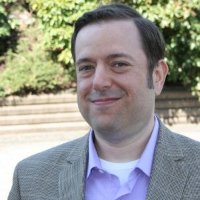 Speaker Spotlight: Frank Schneider
VP Customer Experience Solutions
Creative Virtual USA
Is there a "Marketing Technologist" role in your organization or in organizations you know of? Should there be? What should their responsibilities be?
As technology becomes the backbone of every organization, it forces the cross pollination of roles, especially now between marketing and IT. With a shift towards data-based marketing and new relationships forming between marketing, sales and customer service, the advent of the "Marketing Technologist" is real. This shift is fueling the need for marketing automation, sales enablement, content management, knowledge management and even translation. Marketing Technologists have emerged as the perfect conduit between platform adoption and management, and the traditionally non-technical roles of sales, marketing and customer service.
With customer service becoming the new marketing and marketing's ability to directly influence the sales pipeline, Chief Marketing Technologists are sprouting up as the perfect solution to balance a variety of needs including marketing and CRM software, content marketing, social and mobile, data and analytics, web and app development, ad networks and customer engagement programs. From social media monitoring to SEO analysis to translation management and ecommerce, Marketing Technologists are fast becoming the "must have" in every organization that is competing in a global economy.
Do you think "web content management" should be the hub of digital experience management implementations? If so, should it have a new name to match an expanded role? If not, what should be at the center?
Content marketing is evolving to become the center of digital strategy. Consequently, every organization should endeavor to employ the new role of Chief Content Officer or some derivative thereof. Managing the ebb and flow of content and messaging via multiple channels has created the need for a more comprehensive content strategy across departments and media. Channel management between web, social, and mobile have not only created opportunities to deliver messaging, but an urgent need to provide fresh material for public consumption.
Organizations must take cues from traditional publications hiring copy editors, writers and reviews to constantly curate fresh content that furthers the company's mission, corresponds to the marketing goals and satisfies the needs of their audience. However, you do need someone leading the charge – a person that understands the mission of the content team, rallies the resources and takes ownership of getting it done. Furthermore, they need the tools to get it done. Now more than ever, technology will play an ever increasing role in how content is aggregated, curated, manage and delivered.
What is the best overall strategy for delivering content to web, multiple mobile, and upcoming digital channels? What is the biggest challenge? Development and maintenance cost? Content control? Brand management? Technology expertise?
A proper macro level strategy for content delivery across multiple channels should be comprised of several key elements.
Consistency. Whether it be call center agents looking for an answer or policy or a customer checking a web page, the right answer, right messaging, and proper branding should be pervasive and consistent, no matter the medium or device. Nuanced variable can be in play in regards to format, UI, and design, but at the end of the journey, customers need to feel that your content delivery allowed for a seamless experience.
 Correct and Compliant. Along the lines of the first element, "correct" can mean many things. First, the item must incorporate content that is not just correct in regards to the answer from a company perspective, but answer precisely the question the customer has (in regards to what began the content search or inquiry). Furthermore, this correct answer must incorporate personalization factors; in other words, the answer must be particularly right for that customer or that profile of customer. Lastly, content must be compliant… from HIPPA, to SEC guidelines, to CPNI… content delivery must adhere to compliance guidelines will protecting the interests of both consumer and business.
Automated and seamless. Content delivery across all channels must be deployed with a strategy towards, and enabled by technology and tools for, automated cross pollination and management of content. The idea of multi-channel strategy, that is, the ability to deliver in multiple channels (web, mobile/tablet, call center, IVR, social/community, branch), must mature from brainstorming strategy to refined omnichannel capability. An ominichannel content delivery system allows for authentic smart delivery of content, no matter the channel or modality.
Catch Up with Frank at Gilbane
Track T: Re-imagining the Future: Technology and the Postdigital Experience
T1: Are You Leveraging All the Mobile Technologies Required for Competitive Mobile Engagement?
"Come As You Are: Multi-Modal Interface is Essential to Mobile Customer Engagement"
Tuesday, December, 3: 1:30 p.m. – 2:30 p.m.
[button link="http://gilbaneconference.com/program" variation="red"]Complete Program[/button] [button link="http://gilbaneconference.com/schedule" variation="red"]Conference Schedule[/button] [button link="http://gilbaneconference.com/registration" variation="red"]Register Today[/button]