CX and the age of the appacus
This Economist article about fintech in China is important not just for economists or financial technologists, but for customer experience professionals. China is "far and away the biggest market for digital payments, accounting for nearly half of the global total". Beyond digital payments, there is Chinese fintech support throughout the ecommerce ecosystem, for investing, consumer lending, and small business last mile distributors, reducing friction and increasing market channel and consumer reach. The arguably superior CX of the ecommerce ecosystem already at scale in China makes lots of western ecommerce experiences look creaky at best.
Many of you are familiar with attempts by Facebook Messenger and other messaging apps to become platforms in the way that WeChat has in China. But success will require going beyond a simple transaction bot to a more complete integration with the full ecosystem. Western ecommerce ecosystems have a different set of challenges, but China is experimenting and learning a lot quickly. Studying the massive scale and rapidly evolving Chinese experience will no doubt provide valuable insight. Read More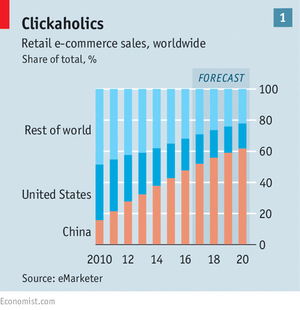 Voice and the uncanny valley of AI
As part of our recurring 'right tool for the job' theme, we point you to Benedict Evan's analysis of the notion of voice as the next platform.
This tends to point to the conclusion that for most companies, for voice to work really well you need a narrow and predictable domain. You need to know what the user might ask and the user needs to know what they can ask… You have to pick a field where it doesn't matter that you can't scale. Read More
The blockchain will do to banks and law firms what the internet did to media
Banks and law firms may face the most existential disintermediation threat, but all corporate strategists need to think about the potential impact of blockchain technology. MIT's Joi Ito, Neha Narula, and Robleh Ali enlighten. Read More
The potential for blockchain to transform electronic health records
Lot's of potential here. Beth Israel Deaconess Medical Center and MIT Media Lab describe their pilot program. Read More
On-Device machine intelligence
"What if you want machine intelligence to run on your personal phone or smartwatch, or on IoT devices, regardless of whether they are connected to the cloud?" You can… Read More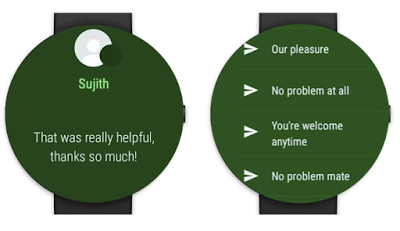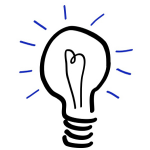 Mark your calendar! Call for papers coming soon.
Conference: November 28–29, 2017
Workshops: November 30
Renaissance Boston Waterfront Hotel, Boston, MA
Also…
A little fun… Metaphysics of the Marketing Hub via Gartner
Helpful how to… Comparison Tables for Products, Services, and Featuresvia Nielsen Norman Group
Want to understand estimates from your developers?… The Software Engineer's Essential Time Estimation Guide via Hackernoon
It's not easy… As Messenger's bots lose steam, Facebook pushes menus over chat via Techcrunch
The case for digital reinvention The effect on revenue and profit and why. via Mckinsey
Solves multiple problems for them… Forbes rebuilt its new mobile website as a Progressive Web App via Nieman Lab
Last but not least… I invented the web. Here are three things we need to change to save it via The Guardian
Frank Gilbane's Gilbane Advisor curates content for content, computing, and digital experience professionals. See previous issues. Subscribe to email or feed. Contact.