Happy New year Dear Reader!
We have chosen a small number of the superabundance of end-of-year reviews and predictions to recommend, each focused on rapidly developing areas that are important for you to keep up with, even if at a high level. Topics include bots, deep learning, mobile, marketing technology, software development, and design.
Bot Check-In: A Year of Disappointment
Sam Lessin sums it up and explains.
Despite lots of PR, neither Facebook, Amazon or Google-developed bot platforms this year made it easy for developers to work with. Narrowly focused services can thrive in the near-term but mass-market bots have a way to go. Read More
Deep Learning 2016: The Year in Review
Jan Bussieck provides a really useful, not-too-technical, recap and look forward.
The many revolutionary results we have seen in 2016, be they in medical imaging, self-driving cars or machine translation also point to the fact that moving along the axes of data and compute power will lead to diminishing marginal returns… This means that the greatest yields can be reaped from pushing the third frontier forward, to develop algorithms that can learn from raw unlabelled data such as video or text. Read More
2016's top programming trends
2016 brought many exciting developments in software and 2017 promises to be even better as containers and functional programming languages grow in adoption and JavaScript moves to become even more central parts of standard development practice. Read More 
Mobile is eating the world – 2016
Benedict Evans' latest version of his well known presentation is not just about mobile but covers computing and market issues in the context of today's dominant platform. The link provides access to both his slides and video presentation. Read More
2017 predictions for mobile marketing
In terms of industry headline value, possibly the two most intriguing mobile advertising developments in 2016 were perpetrated by platform operators: Google massively extended its suite of mobile advertising products and Apple introduced in-store search ads…
Eric Seufer provides three predictions for this year. Read More
Who controls the marketing tech stack in 2017: The CIO or CMO?
There are lots of workable options for collaboration. Dion Hinchcliffe suggests some scenarios. Read More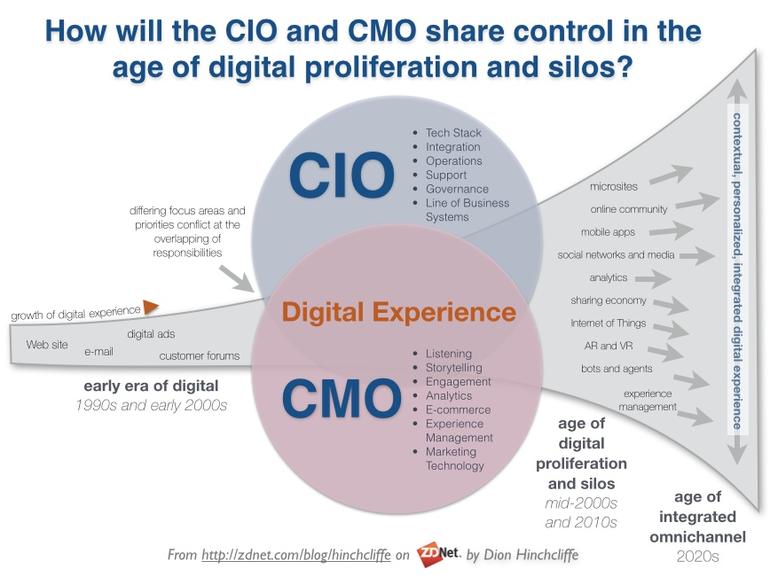 Also…
Keep up with design… Top 10 UX Articles of 2016 Announced via Nielsen Norman Group
And don't forget… Content Structure in Tables via Story Needle
When Java shops grow up they become web companies or vice versa? via Redmonk
Speaking of software… Is it a good time to start a software company? via Sam Gerstenzang
What happens when everyone has a camera?… Cameras, ecommerce and machine learning via Benedict Evans
The Gilbane Advisor curates content for our community of content, computing, and digital experience professionals. Subscribe to our newsletter, or our feed.