If Customer Experience and Digital Marketing is Your Game…
Have we got a track for you at this year's Gilbane Conference. Track C: Content, Marketing, and Customer Experience is designed for marketers, marketing technologists, social marketers, content strategists, web content managers, content marketers, content creators and designers, and business and technology strategists focused on customer experience and digital marketing.
You'll Learn How:
Adobe and Brightspot advise customers on managing a digital experience business
Campbell Soup and National Instruments are crafting modern customer experiences using iterative testing, measurement, and analysis to engage more deeply with customers
To create a plan to develop and deliver supporting and engaging content across multiple channels
Innovations in artificial intelligence will shape the future of content and commerce
Translation and localization technology will impact the future
To successfully map business and technology requirements
Register now to join us for the Gilbane Digital Content Conference's Track C: Content, Marketing, and Customer Experience on November 29-30. Get a full description for all 14 sessions in this track, here.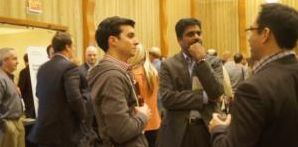 Register with code F16G to save an extra $100 off the Early Bird rate of your conference pass.
Register Today 
The Venue
The Fairmont Copley Plaza is the official conference hotel for the Gilbane Digital Content Conference 2016. Discounted guest room rates (plus applicable taxes) have been arranged for attendees who book by November 11, 2016. Find out more…