Speakers at Gilbane Washington DC 2007
Program & presentations ● Sponsors
Don Bruns
Principal Consultant, Auquilent


Don Bruns is a principal consultant with Aquilent. He specializes in delivering web-based solutions with a focus on information architecture and web content management. Don recently served as lead information architect for the redesign of USA.gov and GobiernoUSA.gov. He is currently serving as team lead for the OneVA Content Strategy Framework project with the Department of Veterans Affairs.
Speaking in: Chicken or the egg: synchronizing agency website redesigns and CMS implementations.
---

Tony Byrne is Founder of CMS Watch (www.cmswatch.com), a vendor-neutral technology evaluation firm. A former reporter, publisher, international educator, Byrne previously headed the Engineering and Production groups at an Internet consulting firm. He is the author of The CMS Report, now in its 11th Edition, and publisher of the Enterprise Portals Report, the ECM Suites Report, the Web Analytics Report, and the Enterprise Search Report.
Speaking in:
---
Mark Carpenter
General Manager, eKnowledge for the American Institute of Architects

Mark Carpenter is the General Manager of the American Institute of Architect's new online initiative called Soloso. In this role, Mark provides leadership and strategic direction for the institute's online knowledge based, social networking product.   As General Manager, Mark is responsible for developing and executing business, marketing and content strategies to successfully deliver the Soloso product to market.   Before coming to AIA, Mark was the strategic visionary and founder of digital strategy at AARP – the nation's largest membership organization representing the needs of those 50 and over.
Speaking in: Social Networking: The Association Experience
---
Michael Edson
Chief, Information Technology, Smithsonian American Art Museum

Michael Edson is the Chief of Information Technology and New Media at the Smithsonian American Art Museum (SAAM). SAAM's New Media programs have recently garnered multiple awards and accolades including three Muse awards from the American Association of Museums, a Webby Honors, Adobe Site of the Day, Web Site of the Week from VOA's Our World, Yahoo! Site of the Day, Typepad Site of the Day, and the museum's blog was a finalist in the South by Southwest festival. Recent media coverage for SAAM's New Media programs includes the Wall Street Journal, the Washington Post, the LA Times, USA Today, and the Voice of America. Michael has recently spoken on technology and Web strategy at the EFF Computers, Freedom, and Privacy '06 conference, Museums and the Web, The Gilbane Conference on Content Technologies for Government 2006, the D.C. Bar Association, Johns Hopkins University, and the National Press Club.
Speaking in: Migrating Commercial Best-Practices to Government Web Enterprises
---

Dan Elam is one of the nation's best known experts on Document and Records Management technology.  An AIIM Fellow, he created the industry's first formal needs analysis methodology and has assisted in over $4B of commercial and government procurements.  Elam is the founder and Vice President of eVisory Incorporated where he works with end users to select technology and help manage vendor implementations.  He has helped organizations such as Intel, Coca Cola Enterprises, and Deloitte and Touche implement document management technology.  He is the former US Technical Expert to ISO, helped write the Certified Document Imaging Architect exam, and currently serves on AIIM's Emerging Technologies Group. He is one of the industry's most controversial and most popular speakers.
Speaking in: Stump the Consultant!
---
Priscilla Emery
President, e-Nterprise Advisors Real World Advice for the e-World

Priscilla Emery is President and founder of e-Nterprise Advisors, which provides custom market research and analysis services to Fortune 1000 and high technology companies. With over 30 years of technology experience her areas of expertise include imaging, document, records and e-mail management and other technologies in the enterprise content management (ECM) landscape. Prior to establishing e-Nterprise Advisors, she was Senior VP of Information Products and Services for AIIM International where she was responsible for the development and delivery of publications and market research to AIIM members and associates.   Before that, Ms. Emery was VP and Director of Gartner's Electronic Workplace Technologies research center and New Science's Intelligent Document Management service.   She has been frequently quoted in industry publications and has been a speaker at many industry events.   Ms. Emery holds MIT and LIT for Electronic Imaging designations from AIIM International, is an AIIM Fellow, recently acquired AIIM's ERM Specialist designation, is an advisor to EDSF and is a member of ARMA.
Speaking in: Architecture Matters – Building Enterprise Records Management On a Solid Foundation
---
C. David Gammel
President, High Content Consulting

C. David Gammel is a noted web strategy consultant who has been quoted in The New York Times, The Washington Post and Wired magazine on issues such as blogging, web security and the impact of the Web on business. David has spoken internationally to Fortune 500, small business and non-profit executives and students on diverse subjects from web strategy and technology to international business assignments and online culture. David's firm, High Context Consulting, helps organizations to use the Web and web-based technologies to create value and achieve their overall goals. David lives in Maryland with his wife Jennifer and daughters Ella and Lily.
Speaking in: Content Management meets Association Management
---
Frank Gilbane
CEO, Gilbane Group, Inc.

Frank Gilbane is President & CEO of Gilbane Group, Inc., and organizes the Gilbane Conferences on Content Management Technologies. Frank is also a Managing Partner at Lighthouse Seminars LLC, a producer of educational events for enterprise software. Frank serves on the board of directors of APT (Art Plus Technology), a Boston-based firm specializing in communications strategies, information delivery, and document processing solutions for the financial industry. Frank was a member of the Board of Directors of market research and consulting firm CAP Ventures, Inc. (now InfoTrends, Inc.) and the founding Director of their Dynamic Content Software Strategies service. Frank was the founder and former president of Publishing Technology Management, Inc., a founder of the French firm TechnoForum SARL, co-founder of the Documation conferences in the U.S., Canada, France, the UK, and Switzerland, and founder of the Gilbane Report. In the early eighties he held various positions in software development, marketing, and senior management at Texet Corporation and Quadex Corporation. Frank was a founder and former member of the board of the Content Management Professionals Association (CM Pros). He was also a founding member of the Board of Advisors to SGML Open (now OASIS), is a past member of ANSI, ISO, and CALS Standards Committees, the Graphic Communications Association (now IDEAlliance), the MIT Enterprise Forum, the Advisory Board of the MIT Press journal Markup Languages: Theory & Practice, served on the advisory board of the University of Washington iSchool Content Management Systems (CMS) Evaluation Lab, and a recipient of the GCA's TechDoc award. Mr. Gilbane has a Bachelors degree from Boston University and a Masters degree from Tufts University in Philosophy.
Speaking in: Analysts Debate the Future of Content Technologies
---
Erik M. Hartman
Consultant, Hartman Communicatie BV
Benelux Steering Committee Member CM Professionals
drs. Erik M. Hartman is owner of Hartman Communicatie BV and Benelux Steering Committee Member of CM Professionals. As an independent consultant in the field of information architecture, content management strategy and communications strategy Erik is involved in several (enterprise) content management project for the top 500 organisations and governmental entities. Hartman Communicatie publishes a content management portal at www.allesovercontentmanagement.nl and an overview of enterprise content management systems at www.ecmoverview.com. Hartman Communicatie organises ECMplaza (www.ecmplaza.com), the annual event on enterprise content management in the Benelux.
Speaking in:
---
Rick Johnston, CAE
Ironworks Consulting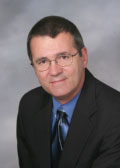 Rick is a senior Internet strategist and lead for Ironworks' association practice for charitable organizations, trade associations and professional societies.  Rick is a Certified Association Executive with over 25 years of management experience in nonprofit organizations, including health, social service and environmental groups.  Prior to joining Ironworks, Rick was National Vice President, Constituent Relations, for the American Diabetes Association, with overall responsibility for all Web and call center operations.  He is regarded as an expert in Web design and development, having been a pioneer in the early adoption of online strategies for associations and winning numerous design and content awards. Since joining Ironworks, Rick has been a senior strategy consultant on projects involving the National Association of Convenience Stores, ClearPoint Financial Solutions, Discovery Education, National Healthcare Association, American Institute of Architects, Association for Supervision and Curriculum Development, Veterans Health Administration, American Cancer Society, Community Health Charities and American College of Physicians. Rick has served on the advisory panel for the DigitalNow Conference and presented at DigitalNow in 2004, 2006 and 2007.  He also presented at two conferences of the Direct Marketing Association of Greater Washington in the fall of 2006 and was the keynote speaker at the March 2007 meeting of the Virginia Society of Association Executives.  Rick writes a popular blog (rjohnston.org) on associations and technology.
Speaking in: Social Networking: The Association Experience
---
Phil Kemelor
Principal, PKWeb Communications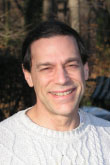 Phil is the principal analyst for the CMSWatch Web Analytics Report and the founder of PKWeb Communications, a vendor-neutral web analytics and strategy consultancy. A former journalist, marketing executive and 14 year Internet veteran, Phil's ten years of web analytics experience includes heading the web business intelligence program at Bell Atlantic, founding the web analytics best practices consulting services group at NetGenesis (one of the first web analytic software vendors), and developing web analytics organizational processes at Fortune 100 companies.  He has also headed Web development and operations initiatives for Verizon, SAIC and the US Postal Service. A marketing and technology professional with over 20 years of experience, Phil has taught hundreds of executives, marketers, site managers and IT professionals how to use web analytics and the Internet to increase access to market, improve customer service, develop new business and boost operational efficiency. Phil is a member of the Web Analytics Association, and the chair of the Ecommerce and Metrics program for the Web Managers Roundtable of Washington, DC.
Speaking in: "How are we doing?" Search and Website Analytics meet Web 2.0
---
Mary Laplante
Vice President Consulting Services, Gilbane Group, Inc.

Mary Fletcher Laplante manages all Gilbane Group vendor and enterprise consulting and services. She brings broad information technology marketing experience to the task of helping companies introduce new products. Ms. Laplante is a Partner Fastwater LLC, and was the first Executive Director of the industry consortium now known as OASIS (Organization for the Advancement of Structured Information Standards). OASIS provides a forum for the development of open e-business standards, typically built around XML. Before helping in the creation of OASIS, Ms. Laplante developed and managed her own consulting practice providing marketing and technical expertise in publishing-related applications and technologies. She has held executive and senior positions at several publishing software companies; she was President and Chief Operating Officer for Cygnet Publishing Technologies, Incorporated; Vice President of Marketing for Avalanche Development Company; and Vice President and Senior Product Manager at Scribe Systems, Inc. Prior to forming Fastwater, Ms. Laplante was a Director in the Document Software Strategies Group at CAP Ventures, Inc., a strategic consulting and research company that covers the markets for document technologies. Ms. Laplante is a frequent speaker at industry events like The Gilbane Conferences, Internet World, The Seybold Seminars, and the Gartner Group Internet Electronic Commerce conference.
Speaking in:
---
Brian Moran
Director, Office of IT Services
U.S. International Trade Commission

Currently, Mr. Moran is the Director of the Office of Information Technology Services for the U.S. International Trade Commission (ITC). As the Director, Mr. Moran supports the ITC's operations through the management of a broad portfolio of projects and services delivered by his Dockets, E-Business Application Development, Network and Helpdesk Support, and Publishing divisions. Mr. Moran has over 14 years of combined private sector and public sector IT management experience, ranging from software engineer to entrepreneur to senior public sector IT manager. Mr. Moran's IT career began as a developer with a focus in applications involving statistical analysis. In 1998, while working as an economist / statistical application developer at the Bureau of Economic Analysis, conducting research on national estimates for college student income and consumption, he saw a gaping whole in the market for technologies for collecting related data. This opportunity drove him to formulate the business model for Everything College, Inc., a data mining and direct marketing firm. Immediately, Mr. Moran began implementing the business model and within one year the company grew out of his one bedroom apartment to four offices with a total of 15 employees. After Everything College, Mr. Moran established his next career as an IT and leadership/management consultant.
Speaking in: Building a business case for an agency Web CMS: lessons learned
---
Leo Mullen
Chief Executive Officer, NavigationArts

Leo Mullen brings more than 25 years of experience managing businesses in the communications, design, and technology sectors. Since founding the company in 2001, Leo has guided NavigationArts through rapid growth to one of the region's premier Internet consultancies. Leo provides strategic advisory services to some of the region's leading businesses and organizations including NASDAQ, Marriott, Discovery Communications, Freddie Mac, the American Red Cross, and the US Department of State. Previously, Leo was co-founder and CEO of IconixGroup, named among the top 10 U.S. Web development companies in 1999 by IDC. At IconixGroup, Leo led the consulting practice in the development and implementation of Internet strategies for Fortune 500 and Service 1000 businesses in the U.S. and Europe. He specializes in creating long-term advisory relationships with clients on e-commerce implementations, marketing, branding, user experience design, and financial communications. Leo has held numerous board positions among business, community and philanthropic organizations, including TravelGuide Software, The Greater Washington Initiative, Norwood School and the Holton Arms School, where he is a Trustee Emeritus. In 2002 he was designated an Alumni Fellow by the Pennsylvania State University's College of Art and Architecture, for his work in user-experience design.
Speaking in: Migrating Commercial Best-Practices to Government Web Enterprises
---
Alan Pelz-Sharpe
Principal, CMS Watch
Alan Pelz-Sharpe is a Principal at CMS Watch, covering ECM technologies and practices. Formerly he was a Strategist at Wipro and VP North America for Industry Analyst firm Ovum. An 18 year veteran of the document technology industry, Alan has written extensively on document, web and records management topics and delivered keynotes at events around the world.
Speaking in: Architecture Matters – Building Enterprise Records Management On a Solid Foundation
---
Theresa Regli
Principal, CMS Watch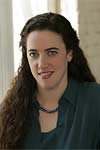 Theresa Regli applies over twelve years of experience in content management and multi-channel publishing to her work as a consultant, analyst and writer. As Principal with CMS Watch, an analyst firm that provides an independent source of buyer's advice on content management, portal and search technologies, she co-authors The CMS Report and is a contributing analyst to both The Enterprise Search Report and The Enterprise Portals Report. Previously, Theresa led content management practices at a technology integration firm and a large New England publishing company, where she led implementations of CM, search and portal software, setting strategy, designing enterprise taxonomies, establishing governance models, and optimizing publishing workflows. Her clients have included AARP, Aetna, Harvard Business School Publishing, Hewlett-Packard, Analog Devices and MassMutual Financial Group. Theresa's specializations include content strategy, product selection, taxonomy design and business process engineering. She holds a Bachelors Degree in romance languages & linguistics from Boston College, as well as journalism, French language and international commerce certificates from Richmond College, London and L'Université Stendhal in Grenoble, France.
Speaking in:
---
Ann Rockley
President, The Rockley Group


Ann Rockley is President of The Rockley Group, Inc, a consultancy that has an international reputation for developing customer-centric enterprise content management strategies and underlying information architecture. Rockley is a frequent contributor to trade and industry publications and a featured speaker at numerous conferences in North America and Europe. She has been instrumental in establishing the field in online documentation, content reuse, content component management, unified content strategies, and content management best practices. Rockley led Content Management Professionals, a member organization that fosters the sharing of content management information, practices, and strategies and led the organization to a prestigious eContent 100 award in 2005. Rockley is a Fellow of the Society for Technical Communication and has a Master of Information Science from the University of Toronto. Rockley is the author of the best-selling book "Managing Enterprise Content: A Unified Content Strategy", New Riders Publishing ISBN 0-7357-1306-5.She can be reached at 905-939-9298 or rockley@rockley.com, www.rockley.com.
Speaking in:
---
Peter Schweitzer
U.S. Geological Survey

Peter Schweitzer works on scientific information management at the U.S. Geological Survey in Reston Virginia.  With a formal background in geology and oceanography and practical experience in software development, he serves as a bridge between the scientific research and information technology communities. Currently his work focuses on providing usable scientific data to the public through the internet.  Perhaps best known for producing widely-used software that parses and validates geospatial metadata, he has more recently led a small team to develop controlled vocabularies and used cataloging software to design a topical index of scientific information on the web. He holds a Ph.D. in oceanography from the Woods Hole Oceanographic Institution and the Massachusetts Institute of Technology.
Speaking in: Authors at our agency actually tag content.
---
Kim Taylor
Director, USDA Webservices

Kim Taylor has served as Director of Webservices at USDA since 2003. Her responsibilities include overseeing content deployment and updates to the USDA and MyUSDA Portal, as well as postings and distribution via email by USDA agencies.
Taylor led the working group that developed the functionality requirements as well as look and feel for the USDA eGovernment initiative, resulting in the re-design of the USDA website and introduction of a portal. Taylor also coordinates with USDA agencies as it relates to incorporating look/feel and migration into the enterprise content management solution.
USDA portal ranked as one of the top government Web sites by Brown University's Taubman Center for Public Policy.
Speaking in: Lessons from the 250k Club: Managers of huge websites share tips and tricks
---
Lisa Welchman
Founder, Welchman Consulting

Lisa Welchman is founder and principal consultant of Welchman Consulting. Her firm provides web operations management consulting services to companies and government agencies. Lisa is also host of the CMSAdvisor podcast series which addresses issues related to content management system implementations.
Speaking in: Stump the Consultant!
---
Travis Wissink
Solutions Architect and President, TL Consulting, LLC

Travis Wissink, Solutions Architect and President of Technology Leadership and Consulting, calls the Washington, DC Metro area his home. Travis specializes in defining, planning and delivering advanced technology solutions to commercial, non-profit, and government enterprises. His areas of expertise include Portals, Service-Oriented Architecture, Web Services, Java EE, Enterprise Content Management and other Content Services, including Content Integration and Enterprise Content Management.  Mr. Wissink is an author, technical editor, mentor and speaker on Content Services, SOA, Java EE, XML and Web Service technologies.  He is active in the Capital chapter of the International Association of Software Architects, a co-lead for the Washington DC area BEA user group, and a founder and Board Member the Content Management Professionals.
Speaking in: FEA and content integration
---
Randy Woods
President, non-linear creations

Randy Woods has over a decade of leadership experience in developing corporate web strategies and implementation plans for organizations worldwide. As co-founder and executive vice president of non-linear creations, a leading Canadian web development and IT integrator, Randy leverages the breadth of technology and Internet opportunity to help businesses effectively utilize the World Wide Web to drive online results. Randy combines his business acumen, technical adeptness and visionary ability to revolutionize the way businesses operate. He is known for his ability to identify innovative solutions to support key areas of business, including operations, marketing, business development and communications. Randy has practiced all cycles of business, including the creation of and participation in various Boards and Advisories, acquisitions negotiations, and corporate operations. His experience in successfully expanding a software analytics company and realizing 300% growth in the firm's revenues demonstrates his excellence in leadership, strategic thinking, and business execution. Randy holds an M.A. in Canadian Studies from Carleton University and was awarded the Senate Medal for academic achievement.  He was acknowledged for his outstanding business savvy as a recipient of the Ottawa Business Journal's Forty Under 40 award. Randy shares his insights through the non-linear creations Thought Leadership Series.  He has published a number of whitepapers, including The NLC Performance Framework, Planning for Success: Best Practices in CMS Governance, and SEO and CMS: Implementing Best Practices. He currently resides in Ottawa, ON Canada.
Speaking in: