Join us in Boston in November for this featured session and our other 32 conference sessions.
Blockchain to Bots: a Look at Use Cases
New technologies need use cases. First in theory to attract commercial investment, and second in practice to prove their worth. This session includes discussions on the potential of Blockchain for digital asset management, and the use of bots in an intranet application.
Wednesday, November, 30: 11:40 – 12:40 pm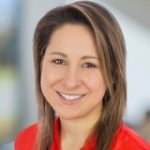 Moderator:
Nicole Dvorak, MBA Candidate, Class of 2018, MIT Sloan School of Management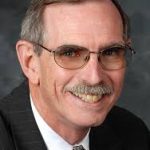 Rod Collins, Director of Innovation, Optimity Advisors
Transforming Digital Assets into Digital Agents: New Media Strategies for Hyper-Connected Markets

Mindy Carner, Manager, Information Management, Optimity Advisors
Transforming Digital Assets into Digital Agents: New Media Strategies for Hyper-Connected Markets

Henry Amm, Digital Strategy Consultant, adenin Technologies
Making Intranets Smart: How AI and Bots Allowed Us to Create a Smart Assistant for the Digital Workplace
Gilbane Digital Content Conference
Fairmont Copley Place Hotel, Boston, November 29 – 30, 2016