In another installment of Speaker Spotlight, we posed one of our frequently asked questions to speaker Irina Guseva, Principal Analyst at Real Story Group. We've included her answers here. Be sure to see additional Speaker Spotlights from our upcoming conference.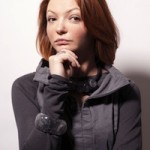 Speaker Spotlight: Irina Guseva
Principal Analyst
Real Story Group
Do you think "web content management" should be the hub of digital experience management implementations? If so, should it have a new name to match an expanded role? If not, what should be at the center?
Web content management has seen a great deal of evolution since its inception in the early-mid-1990s. Experience management is not a new discipline either, but has garnered heightened attention in the recent few years. The question here is not the chicken-egg type. The question here is having a solid strategy for managing customer experiences (online and offline) first and foremost. The next step is to support this strategy with appropriate and carefully selected technology that matches your needs: be it WCM, DAM, or Digital Marketing tools.
Catch Up with Irina at Gilbane
Track C: Content, Marketing, and the Customer Experience
C3: Stump the Web Content Management Consultant!
Tuesday, December 3:  4:00 p.m. – 5:00 p.m.
and
Post-Conference Workshops
Workshop A. Insider's Guide to Selecting Web Content & Experience Management (WCM) Technology
Thursday, December 5: 9:00 a.m. – 12:00 p.m. 
Find out more about this session and our other conference sessions here.
Be sure to follow Irina @realstorygroup
[button link="http://gilbaneconference.com/program" variation="red"]Complete Program[/button] [button link="http://gilbaneconference.com/schedule" variation="red"]Conference Schedule[/button] [button link="http://gilbaneconference.com/registration" variation="red"]Register Today[/button]