Speakers at Gilbane Washington DC 2006
Program & presentations ● Sponsors
Internet Director, The White House

As Internet and E-Communications Director in the Office of Media Affairs, David serves as a White House spokesman and manages the content, design and function of the White House website. Prior to joining the White House staff, David was senior advisor to Deputy Secretary Eugene Hickok at the U.S. Department of Education. He first joined the Education Department in November 2002 as communications director for the White House Initiative on Educational Excellence for Hispanic Americans. Before that, he spent two years with an Internet communications firm specializing in the design and development of campaign, Congressional and federal government websites. Previous experience also includes five years at C-SPAN traveling the country with the C-SPAN School Bus program. A native of Washington, D.C., David is a graduate of Widener University in Chester, Pa., where he earned his undergraduate degree in Business Management. David and his wife have one daughter.
Speaking in: Utilizing Technology to Communicate the President's Agenda Online
---
Founder, Arnold-IT

Stephen is a technology and financial analyst with more than 30 years of experience. Stephen has extensive operational and entrepreneurial experience, able to bridge the gap between new ideas and the financial implications of a technology. He has worked in all aspects of software and online systems since graduating from college. Stephen is the author of six books and over 50 journal articles, and writes a monthly column about emerging technologies for VNU's London-based Information World Review newspaper. Over the past 13 years, Mr. Arnold has worked provided technical, financial, and strategic support for many technology projects. In 1993, he and a partner started Point (Top 5%) of the Internet, selling that property to Lycos, Inc. in 1996. Since that time, Mr. Arnold has been involved in a number of projects related to Internet technology, including the personalization tools used in the original @Home service. In 2000, he helped develop the plan, architecture, and security guidelines concepts for First-Gov.gov, the official gateway to U.S. governmental information (now one of the ten highest traffic sites in North America). He remains involved in a range of eGov initiatives through his work with Rockville, Maryland-based InfoZen, Inc. He was a member of the planning team for USWest's electronic yellow pages, and has assisted organizations worldwide with technology strategy related to new products and revenue opportunities. Recently, Mr. Arnold has provided business strategy services to a company funded by the French government's CNRS, the French government's equivalent of the National Science Foundation. In November 2003, Stephen will receive an award for his contributions to online information from the New York State Library Association.
Speaking in:
---
Senior Information Officer, World Bank
Denise Bedford is a Senior Information Officer at the World Bank Group in Washington, DC. Since 1997, her duties at the Bank have included management of the World Bank Group's Thesaurus; development of the Bank's core metadata strategy and the various taxonomies that support Bank metadata; functional lead of the enterprise search project, member of the Knowledge and Learning Environment working group, project manager for the implementation of the Teragram concept extraction, categorization and summarization technologies and automated metadata capture; and project manager for the development of the World Bank Catalog in support of the Bank's Policy on Information Disclosure. Her work also has included collaboration with UNESCO Water Portal and UNAIDS on metadata, thesaurus and taxonomy issues. Her current interests include multilingual information architectures, semantic analysis technologies, computational linguistics and knowledge economics.  She is an associate of the faculty of Georgetown University and Catholic University of America. Dr. Bedford received a Ph.D. from University of California, Berkeley, in Information Sciences, an M.A. from University of Michigan in Russian History, an M.S. in Library Science from Western Michigan University, and a triple major B.A. from the University of Michigan in Russian Language, German Language, and Russian/East European History. Her experience prior to joining the World Bank Group includes: University of California Systemwide Administration, Stanford University, Intel Corporation, NASA, University of Michigan, University of Maryland, University of Southern California. She is a past member of the Board of Trustees of the Dublin Core Metadata Initiative, a current member of the Networked Digital Library of Theses and Dissertations Board of Directors, a Senior Fellow at the Montague Institute, member of the Board of the Federal CIO Council's Knowledge Management Working Group, an expert speaker for the U.S. Department of State, and a participant in the Ontolog community of practice. She is a current member of ASIST and ACM.
Speaking in: Making records management invisible
---
Founder, The Berndt Group, Ltd.


John Berndt He is a senior strategic analyst with experience in large-scale content management implementations, information architecture, usability, and customer analytics. His focus is on providing the most grounded, case-appropriate solutions possible to the problems of web content delivery. He is founder and principle strategist of The Berndt Group, a fifteen year-old company that is one of the few remaining first wave web development firms in the Baltimore/Washington area. The company is a WEBBY award winning strategy, graphic design, and technology professional services firm that currently has 20 employees, 50 active clients, 250 launched projects, and has won 35 national design awards. Major clients have included BellSouth, General Electric, BlueCross BlueShield, Raytheon, The National Aquarium, Johns Hopkins Institutions, The Sports Authority, and AIPAC.  Work with government agencyies on content management and usability has included recent significant projects for The FAA, SSA, USFS, USCIS, and previous work for NEH. His firm has developed its own web content management and CRMS tools and works with a wide variety of COTS solutions at the mid-market and enterprise levels.
Speaking in: The future of the federal government web
---
Director of Information Assets, U.S. Government Accountability Office
Carol Brock is a Certified Records Manager and the Director of Information Assets for the U.S. Government Accountability Office.  She is spearheading one of NARA's pilot projects for simplified records scheduling. She has 20 years of Federal RM experience:  as a contractor, consultant, and Federal employee. Carol is one of the founding members of the Federal Information and Records Management (FIRM) Council and continues to be actively involved in its programs. She is also a member of ARMA, ASIS&T, and AIIM; currently working on AIIM's C30 Committee on Electronic Document Management /Electronic Records Management (EDM/ERM) Integrated Functional Requirements.  Carol taught Records Management at Catholic University for two years.
Speaking in: Making records management invisible

---
Information Architect, Aquilent

Don Bruns brings more than ten years experience in delivering web-based solutions with a focus on Information Architecture and Content Management. He excels at helping clients implement processes and solutions that achieve business results. Don has led client engagements to analyze enterprise content, select tools, and implement CMS systems. He frequently supports Aquilent user experience teams on web site redesign projects as a senior Information Architect. Don has worked with DOJ's Office of Justice Programs, GSA FirstGov, NOAA Fisheries, USDA, and USPS. He holds a B.A. from the University of Maryland at College Park.
Speaking in: Content Modeling 101, a cross-agency study

---
Deputy National Web Infrastructure Manager US EPA, Office Environmental Information
Jonda Byrd is the Chief of the Policy and Program Management Branch for the U.S. Environmental Protection Agency's Office of Environmental Information. In her role as Branch Chief, Jonda provides oversight on Web governance activities, including infrastructure, customer service and policy. Jonda serves as the Deputy National Web Infrastructure Manager for EPA and in this role she co-chairs the Agency's Web Council with EPA's Office of Public Affairs.  The Web Council is responsible for overseeing the governance of the EPA public access Web site and it promotes Agency-wide standards for best Web practices.  In her role as the Infrastructure Manager, Jonda coordinates the implementation and monitors the progress of the Agency's Web infrastructure projects, including Web CMS. Jonda has been working with EPA's Web site since 1995.  Prior to her work on coordinating EPA's Web infrastructure activities, she was the National Program Manager for EPA's Library Network.
Speaking in: Best practices in Federal Web Governance
---
Founder, CMS Watch

Tony Byrne is Founder and Principal of CMS Watch (www.CMSWatch.com), a vendor-neutral technology evaluation firm.   A former reporter, publisher, international educator, Byrne previously headed the Engineering and Production groups at an Internet consulting firm. He is the author of The CMS Report, now in its 9th Edition, and publisher of the Enterprise Portals Report, the Records Management Report, and the Enterprise Search Report.
Speaking in: Opening Keynote Panel: Industry Experts Debate Current and Future Trends in Content Technologies

---
Office Director, Electronic Media International Information Programs, Department of State
As Office Director of Electronic Media in the U.S. Department of State's Bureau of International Information Programs, Martha Chaconas is responsible for strategic planning and management of Internet/Intranet operations delivering public diplomacy information and programs for the United States. In this capacity, she manages a diverse program portfolio, including content management system (CMS), brand management for public websites, enterprise search engine, web governance, and web applications. Under her leadership, the Internet operation supports more than 200 public websites providing information to a global audience.  Mrs. Chaconas utilizes the latest technology to create an enterprise web-publishing platform. In addition, she developed a governance program to improve effectiveness and efficiency of communications and business processes. Martha Chaconas began her career with the U.S. Federal Government in 1975. She began designing for the web in 1994 and has served as Art Director of a monthly magazine and Creative Director for numerous electronic products.
Speaking in: Enterprise Search: the federal experience
---
Manager, Content Management Systems, Washingtonpost.Newsweek Interactive

Chris Contakes, Manager of Content Management Systems, directs the washingtonpost.com's technology team responsible for content management solutions for washingtonpost.com as well as various site applications. Chris has been with washingtonpost.com approximately 5 years. He began his career at washingtonpost.com as a system engineer and has been manager of the CMS team for the past 2 years. Chris and his team tackle challenges including content management for a high volume news site, content management for multiple sites, ingesting and syndication of feeds, collaborating with partners, dynamic site applications, etc.
Speaking in: Managing Large Web Publishing Systems: Lessons from the Washington Post
---
Senior Vice President, Internet Publishing, PostNewsweek Tech Media

Alec Dann is Senior Vice President of Internet Publishing for PostNewsweek Tech Media, a leading publisher, organizer of trade shows and conferences, and provider of online services focused on government technology. Alec began his online career at washingtonpost.com in 1995. He has directed PostNewsweek's online publishing business, including GCN.com, GovernmentLeader.com, DefenseSystems.com and WashingtonTechnology.com since 1999 and has been active in developing the content management system for those sites.
Speaking in: Managing Large Web Publishing Systems: Lessons from the Washington Post
---
President, eVisory

Dan Elam is one of the nation's best known experts on Document and Records Management technology. An AIIM Fellow, he created the industry's first formal needs analysis methodology and has assisted in over $4B of commercial and government procurements.   Elam is the founder and Vice President of eVisory Incorporated where he works with end users to select technology and help manage vendor implementations. He has helped organizations such as Intel, Coca Cola Enterprises, and Deloitte and Touche implement document management technology. He is the former US Technical Expert to ISO, helped write the Certified Document Imaging Architect exam, and currently serves on AIIM's Emerging Technologies Group. He is one of the industry's most controversial and most popular speakers.
Speaking in: ECM and information security
---
Program Analyst, EPA

Susan Fagan is a Program Analyst at the US Environmental Protection Agency working in the Office of Information Access and Analysis within the Office of Environmental Information. Susan has an MLS, and is working on EPA's Information Architecture and Taxonomy for web content. Susan has worked on EPA's website since November 1997 – first, as a contractor handling the technical aspects of a database driven website, and later, as the owner of successful watershed site. Susan was the Chair of the EPA Web Workgroup for two years, which coordinates more than 500 staff and contractors who work on EPA Web sites, and organizes two national conferences each year.
Speaking in: Town Hall Session- What are the key take-aways?
---
Enterprise Architect, FAA
Paul has been with the FAA, Office of the CIO, since August 2002. He is responsible for coordinating FAA's eGovernment initiatives across the agency, the department and the Federal government. He is acting Chairperson of Interpoerable Enterprise Content Management (iECM) an AIIM standards consortium. Prior to joining FAA, Paul worked at the General Services Administration (GSA) for over six years as the Program Manager for several government-wide, eGovernment initiatives. Before joining the government, he worked at Digital Equipment Corp. for seventeen years where he held various positions including Program Manager, Systems Engineer, Software Engineer, and Hardware Engineer. A native of Washington, DC he received his Bachelor's degree in Computer Studies from the University of Maryland.
Speaking in: The iECM Standard: what's in it for you
---
President, Gilbane Group, Inc.
Founding Board Member, CM Professionals

The Gilbane Group publishes the Gilbane Report, organizes the Gilbane Content Management Technologies conferences, and provides advisory services to government and industry. Frank is also a Managing Partner at Lighthouse Seminars LLC. Frank was a member of the Board of Directors of market research and consulting firm InfoTrends (formerly CAP Ventures) and the founding Director of their Dynamic Content Software Strategies service. Frank was the founder and former president of Publishing Technology Management, Inc., a founder of the French firm TechnoForum SARL, and co-founder of the Documation conferences. He held various positions in software development, marketing, and senior management at Texet Corporation and Quadex Corporation. Frank has been advising government and industry on content technologies, trends and standards for 25 years. He was a founding member of the Board of Advisors to SGML Open (now OASIS), a founding board member of the Content Management Professionals Association (CM Pros), is a past member of ANSI, ISO, and CALS Standards Committees, the Graphic Communications Association (GCA – now IdeAlliance), numerous editorial advisory boards, and a recipient of the GCA's TechDoc award for his work with NIST and DoD on information interchange standards.
Speaking in: Opening Keynote Panel: Industry Experts Debate Current and Future Trends in Content Technologies

---
DASN (ACQ) Web Site Director, Department of the Navy

Mr. Page Glennie is a native of the Washington Metropolitan Area, born in Bethesda, MD, on 16 June 1955.  He resides in Manassas, Virginia.  He is a single parent with three children, his daughters Sara and Melissa and his son David. Mr. Glennie is a recognized expert in acquisition, management, system design, integration, and systems engineering with a proven track record. His leadership, honesty, and integrity are a catalyst for developing high performance teams.  He is resourceful in balancing program, engineering, and business requirements. He has managed multi-million dollar projects and contracts. He has lead programs in technology development, concept design, system design, construction support, major modification, maintenance, and disposal.  His vision and initiative have made him a leader and innovator in acquisition reform and business transformation. He started his career, in 1975 as a structural engineer working on many ships, flight deck certification, and USS CONSTITUTION maintenance.  Starting in 1985, as the Ship Design Manager for Aircraft Carriers, he was the technical lead for the CV SLEP, Future Aircraft Carrier Study, and many other projects.  He went on to lead the contract design of the CVN 76, USS RONALD REAGAN. Then as the Technical Director for the Aircraft Carrier Program, he managed a team that consisted of over 200 engineers from 12 government activities and 24 commercial firms.  In 1999, he took over the management of the Navy's Acquisition Center of Excellence, a world-class collaboration and decision-support facility. After completing ICAF in June 2001, he returned to the OASN (RD&A), Acquisition Reform Office to lead the Acquisition Knowledge Management effort.  In March 2002 he was named Deputy Acquisition Reform Executive for the Department of the Navy. He is now in the DASN (Acquisition Management) Office supporting business transformation and program analysis and support.
Speaking in: Open-source CMS in the federal sector
---
Director, FirstGov.gov

Bev Godwin serves as Director of FirstGov.gov at the Office of Citizen Services and Communications, U.S. General Services Administration. She is responsible for the content, look and feel, and day-to-day operations for FirstGov.gov and for working across federal agencies on issues related to government websites. In addition to her role at FirstGov.gov, Bev serves on the Interagency Committee on Government Information (ICGI), established by the eGovernment Act of 2002. Bev is the Executive Sponsor of the interagency Web Managers Advisory Council, which is working to improve all U.S. government websites. Prior to joining the FirstGov.gov team in December 2000, Bev served as Deputy Director at the National Partnership for Reinventing Government (NPR). Joining NPR when it first began in 1993, Bev headed up many intergovernmental teams and 1400 staff over eight years. She worked on issues ranging from managing and budgeting for results, improving intergovernmental service delivery, waivers and local flexibility, the U.S. State and Local Gateway, family and community issues, and electronic government.  Bev joined the federal government in 1982 at the U.S. Department of Health and Human Services. There she managed analyses of budgets, policy, legislation, regulations and staffing for the $40 billion social services and income maintenance programs for children, families, and senior citizens. Bev also previously worked as a lobbyist and consultant for state governments. Bev received a Masters in Public Policy from the University of Michigan; and a B.A. in Political Science from Columbia University. She and her husband, Jeff Jones, live in Chevy Chase, Maryland where they attempt to raise four teenagers.
Speaking in:The future of the federal government web
---
Content Management Practice Lead, Optaros

Seth Gottlieb leads the Content Management and Collaboration Practice of Optaros, a consulting and systems integration firm that helps enterprises solve IT business problems by providing services and solutions that maximize the benefits of open source software. With 10 years of IT and technology experience in both software and professional services, Seth has helped numerous companies improve the efficiency and effectiveness of their content management and publishing processes. Seth has written articles on content management and is a member of the 2005 Board of Directors of Content Management Professionals a membership organization of practitioners, consultants, and representatives from the software industry that fosters the sharing of content management information, practices, and strategies.
Speaking in: Open-source CMS in the federal sector

---
MAX A-11 Project Manager, OMB

Mr. Harmon has been the MAX A-11 Project Manager at the Office of Management and Budget for the last 7 years.  All federal agencies use the MAX A-11 system to input data required for the annual President's Budget. Mr. Harmon has worked as a computer systems analyst for the last 30 years. Prior to coming to OMB, he managed a budget formulation system for a major civil works program at U.S. Army Corps of Engineers headquarters.  His introduction to XML technology began with the Budget Appendix Volume automation project
Speaking in: Obtaining value from XML in real-world agencies
---
Chair, DC XML Users' Group

Ms. Harvey is President of Electronic Commerce Connection, Inc. Ms. Harvey has participated with many commercial and Government organization in planning and executing their migration to structured information. She has been involved in many international XML standards initiatives such as ebXML, UBL, STEP and multiple vertical industry XML industry standards. She has authored numerous articles in international publications on XML technologies as well as spoken at many technology conferences. Ms. Harvey started and coordinates the Washington, D.C. Area SGML/XML Users Group. Prior to starting ECC, Inc., Ms. Harvey worked in Scientific and Engineering Computing at David Taylor Model Basic, NSWC.
Speaking in:
---
Podcast Editor, NASA

Allison Hazen has been a programmer, webmaster, and web designer for over ten years, and has been a part of the NASA team for nearly two years. She specializes in web content management systems (CMS), podcasting, web design, and usability & accessibility for the NASA portal, www.nasa.gov. She created and currently manages NASA's official audio and video Podcast — NASAcast.
Speaking in: Role of new media technologies in Government Part II: Intro to Podcasting
---
Editorial Director, Government Computer News

Wyatt Kash is a 25-year veteran of business-to-business journalism. He currently serves as editorial director for Government Computer News — which circulates to 100,000 government IT professionals —as well as a new magazine launched by GCN's parent, PostNewsweek Tech Media, called Government Leader. He's also responsible for the publications' daily online coverage as well as a variety of electronic newsletters. Kash has won numerous awards from the American Society of Business Press Editors and the American Business Media.  He is a graduate of the S.I. Newhouse School of Public Communications at Syracuse University, where he majored in magazine journalism.
Speaking in: Government Keynote Panel: Key Issues in Federal Content Technologies
---
Principal Analyst, Forrester Research, Inc

Bob is a senior analyst in Forrester's Information Delivery research group, focusing on all aspects of content management, including research covering the converging areas of Web content, document and image management, emerging technologies, and content life cycle. Bob came to Forrester through its acquisition of Giga Information Group. Prior to joining Giga, he was senior system architect for the American Red Cross. He served as the in-house consultant to the Health and Safety, Biomedical, and Disaster Services Divisions. Previously, Bob managed the technical services group for the Pension Benefit Guarantee Corporation, with responsibility for system administration, network monitoring, system upgrades, applications integration, and security analysis. Earlier in his career, Bob was a system and software engineer responsible for the display and compression systems of Automated Patent and Trademark Office System, which was among the first and largest imaging systems. He designed and implemented a major component of the IRS Electronic Filing System known as the Archival and Retrieval Facility. Bob started his career at Jet Propulsion Laboratory where he designed his own computer language called "BobTalk," designed computer systems for the Voyager spacecraft, created network protocols for the ground-tracking network, and worked with the SETI team.
Speaking in: Opening Keynote Panel: Industry Experts Debate Current and Future Trends in Content Technologies
---
Senior Information Architect, SRA International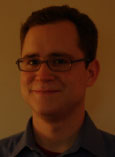 James Melzer is a Washington, DC-based information architect and user experience designer. He has experience in library and information science, records management, and taxonomy development and other forms of information organization. He has also enjoyed working as an interaction designer. With every customer, he helps solve problems by being a user advocate, a consultant, and a designer. These days, he focuses his attention on taxonomy development, content modeling, and metadata registries. He works for SRA International, Inc.
Speaking in: ECM and the FEA
---
Director, Office of IT Services, U.S. International Trade Commission

Currently, Mr. Moran is the Director of the Office of Information Technology Services for the U.S. International Trade Commission (ITC). As the Director, Mr. Moran supports the ITC's operations through the management of a broad portfolio of projects and services delivered by his Dockets, E-Business Application Development, Network and Helpdesk Support, and Publishing divisions. Mr. Moran has over 14 years of combined private sector and public sector IT management experience, ranging from software engineer to entrepreneur to senior public sector IT manager. Mr. Moran's IT career began as a developer with a focus in applications involving statistical analysis. In 1998, while working as an economist / statistical application developer at the Bureau of Economic Analysis, conducting research on national estimates for college student income and consumption, he saw a gaping whole in the market for technologies for collecting related data. This opportunity drove him to formulate the business model for Everything College, Inc., a data mining and direct marketing firm. Immediately, Mr. Moran began implementing the business model and within one year the company grew out of his one bedroom apartment to four offices with a total of 15 employees. After Everything College, Mr. Moran established his next career as an IT and leadership/management consultant.
Speaking in: Building a successful business case for your agency CMS
---
Senior Consultant, Welchman Consulting

Christine Pierpoint is a senior consultant with Welchman Consulting. As an MBA, Christine combines business acumen with more than 10 years experience in the web industry to help clients align their web operations with organizational objectives. In recent years her efforts have focused on the Federal sector as agencies face the challenges of adopting web technologies while mitigating change management risks.
Speaking in: Building a successful business case for your agency CMS

---
Program Manager, Office of the CIO, International Trade Administration, Commerce Department
Rand is currently the Program Manager for the Presidential E-Government initiative: International Trade Process Streamlining.   Rand's team implemented a content management system for that initiative.  Through www.export.gov, U.S. firms interested in becoming an exporter or expanding their export sales, can find information about the mechanics of exporting, how to analyze foreign market opportunities, and where they can find help both domestically and internationally. Prior to joining the Federal Government, Rand managed an import/export company, provided international consulting services to U.S. defense companies, and managed projects at a major telecommunications firm. Prior to his current eGov assignment, Rand lead the implementation of GPRA at the Foreign Agricultural Service, USDA along with other reegingeering and reorganization projects  Rand has a Bachelor's Degree in Foreign Service, from Georgetown University and a Master's Degree from University of Maryland in International Management.  Rand is also a Senior Fellow with the Council for Excellence in Government.
Speaking in: Town Hall Session: What are the key take-aways?
---
President, X Systems.Inc

Barry Schaeffer is President of X.Systems.Inc,, a consulting and system development firm specializing in the conception and design of text-based information systems, with industrial, legal/judicial and publishing clients among the Fortune 500, non-profit organizations and government agencies.  During his more than forty-year career, Mr. Schaeffer has held management and technical positions with The Bell System, Xerox, Planning Research Corporation and U. S. News and World Report. As a consultant, he has supported over 30 clients, including The Bureau of National Affairs, The Congressional Research Service and OTA, The U. S. OMB, McGraw Hill, Boeing, Rockwell, United Technologies, Matthew Bender, IBM and U. S. Defense agencies.  He is a frequent contributor on subjects related to information management.
Speaking in: Obtaining value from XML in real-world agencies
---
Founder, Sprehe Information Management Associates
Sprehe Information Management Associates, founded in 1991, provides consulting services in information resources management. SIMA advises federal agencies concerning the collection, processing, dissemination, storage and disposition of information. It also assists companies that deal with the federal government as customer or data provider. Electronic records management, enterprise content management, public access to government information, strategic planning for information resources management, information dissemination policy, and electronic dissemination of information are SIMA specialties. The firm possesses expertise in survey organization and design, questionnaire and interview design, and statistical analysis. For the past eight years, the company has co-presented an annual two-day conference on electronic records management. The firm's president is J. Timothy Sprehe, Ph.D. Dr. Sprehe is uniquely qualified in the federal information field. Prior to his retirement in 1991, he was for ten years the chief information policy spokesman at the Office of Management and Budget, where he authored the original OMB Circular No. A-130, the government-wide policy directive on the management of federal information resources. From his many articles and speeches, Dr. Sprehe is known nationally as an intellectual leader on federal information policy issues. He writes a regular column for Federal Computer Week.
Speaking in: Making records management invisible
---
President, Compliance Solutions Group

Russell Stalters is cofounder and President of Compliance Solutions Group, a subsidiary of Applied Information Sciences, Inc. Compliance Solutions Group (CSG) specializes in assisting organizations implement document, records, and business process management solutions that require compliance with global content and records management standards. Example solutions include compliance with the Sarbanes-Oxley Act, SEC and NASD regulations for financial services businesses, HIPAA, 21 CFR Part 11, and the Federal Records Act. As recognized authorities on compliance, document, records, and workflow management, CSG brings practical experience, thought leadership and technical expertise into every engagement. Compliance projects can be delivered in weeks or months not months or years, and in a cost-effective manner with a manageable scope of work. CSG is Gold Certified Microsoft Partner and consults Microsoft Product Groups on the design of their compliance solutions. Mr. Stalters is a recognized authority in the field of electronic records management and compliance with global content management standards. Prior to forming Compliance Solutions Group, he was the president of TrueArc, a world-leading developer of digital preservation and records management software which was acquired by Documentum in late 2002. An innovator and patent holder in the field of electronic records management, Stalters designed the patented TrueArc product, AutoRecords which automatically determines if a piece of content is a record and where it should be stored in the records management system.
Speaking in: ECM Lite in the federal government
---
Managing Director for Knowledge Services, Government Accountability Office

Catherine Teti has 30+ years of experience developing and directing information services programs and systems and is currently the Managing Director for Knowledge Services at the US Government Accountability Office (GAO).  Catherine joined GAO in January 2001 to develop a foundation for organizational knowledge retention and sharing by maximizing the way GAO collects, uses, disseminates, and preserves its institutional information assets.   Prior to GAO, Catherine directed information programs at three federal agencies and managed major systems design and analysis projects for two consulting firms. Catherine has been a member of several electronic records advisory boards and initiatives and is a member of AIIM and ARMA.
Speaking in: Town Hall Session: What are the key take-aways?

---
Managing Director of Technology Services, Forum One Communications

Kurt Voelker is the Managing Director of Technology Services for Forum One Communications. He has spent the past 10 years helping private and public sector organizations align their internet technologies with their missions. Prior to joining Forum One Communications, Kurt Voelker was the Acting CTO for the National Nonprofit Practice of Commerce One Global Services, where he led the technical direction and strategy for technology partnerships and services provided by Commerce One's nonprofit group.
Speaking in: Role of new media technologies in Government Part I: Blogs, Wikis, and RSS
---
Chief Technical Officer, US Government Printing Office

As Chief Technical Officer, Michael L. Wash provides principal guidance for work on GPO's Future Digital System (FDsys), a new content management system that will provide permanent public access to all Federal Government information. Wash also guides policy for the creation and development of technology designed to accelerate the agency's transformation into a 21st century information organization. Wash has been a prominent figure in the technology industry for more than a quarter of a century. Prior to joining GPO in 2003, he served as the Executive Director of Product Management and Marketing at Gerber Scientific Products. Wash joined Gerber from Eastman Kodak Company, Rochester, N.Y., a world leader in photographic and digital imaging, where he spent a total of 26 years. At Kodak he served as the Worldwide General Manager of Digital Photo Finishing Systems. In this capacity, he directed the company's digital photo finishing equipment business, driving more than $2 billion in services revenue for Kodak's consumer imaging division. He was responsible for developing the system to deliver Kodak Perfect Touch Processing for the consumer photo market in North America and Europe. Wash has held positions at Colorado Memory Systems, Loveland, Colo., as director of engineering; and was a founder and Vice President of Engineering at Combyte, Inc., in Fort Collins, Colo, a company that develops and manufactures storage devices for the personal computer market. Wash received his BSEE degree from Purdue University in 1977. He holds 18 patents, one of which was awarded the National Inventor of the Year in 1996 by the Intellectual Properties Owners Association.
Speaking in: Key Issues in Federal Content Technologies
---
Phil Wegner
Architect and Team Leader, OMB Publishing and Reporting Systems

Phil Wenger is architect and team leader for publishing and reporting systems at the Office of Management and Budget. He has over 25 years of experience managing, designing and developing computer systems, with particular focus on publication and reporting. He is responsible for OMB's publishing systems and tools, and designed the XML-based publication system used to typeset the President's Budget. He developed the collaborative authoring and review system used to produce the President's Budget, and is currently leading OMB's effort to automate the collection of appropriations language and narrative for the Budget Appendix.
---
Founder, Welchman Consulting

Lisa Welchman is founder and principal consultant of Welchman Consulting. Her firm provides web operations management consulting services to companies and government agencies. Lisa is also host of the CMSAdvisor podcast series which addresses issues related to content management system implementations.
Speaking in: Best practices in Federal Web Governance
---