Notes from the AI frontier: Applications and value of deep learning
In 2011 as the excitement about Big Data was becoming mainstream, McKinsey published what was the most useful early report for executives. Big data: The next frontier for innovation, competition, and productivity, took a smart and measured look at use cases and value across industries. Given the symbiotic relationship between data and AI / machine learning, companies who were paying attention and invested in Big Data then are likely positioned well ahead of others to benefit from today's advances in machine learning technologies and techniques.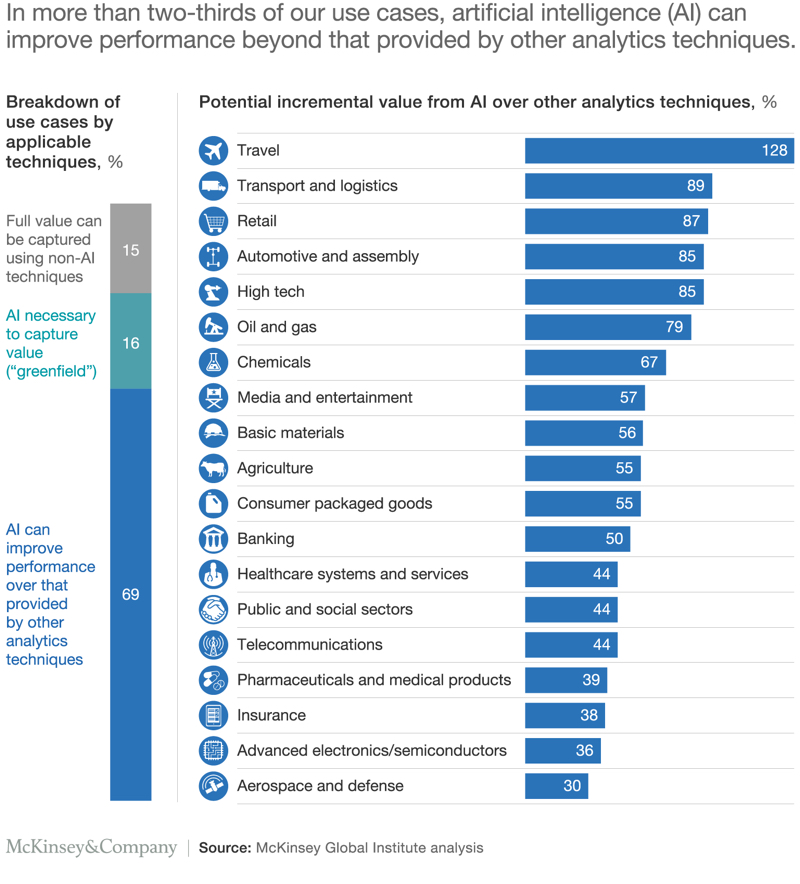 McKinsey's new report provides a knowledgeable overview using accurate terminology in their "… analysis of more than 400 use cases across 19 industries and nine business functions highlights the broad use and significant economic potential of advanced AI techniques." Highly recommended. Read More
A flaw-by-flaw guide to Facebook's new GDPR privacy changes
Josh Constine provides a useful take on the changes rolling out now to European users illustrated with screen shots. But I think it's safe to say that whether they are meeting the "letter of the GDPR law" is still a matter for debate.
Overall, it seems like Facebook is complying with the letter of GDPR law, but with questionable spirit…Facebook struck the right balance in some places here. But the subtly pushy designs seem intended to steer people away from changing their defaults. Read More
Marketing Technology Landscape Supergraphic (2018)
Scott Brinker has just released the latest update to his famous "Supergraphic". The number of marketing technology vendors continues to grow. As Scott puts it, "Water continues to flow into the martech tub faster than it's draining out." Check out his post on what it all means and to see/download the graphic and a spreadsheet. Read More
Uh oh, click counts count less
Click quality and measurement has always been a bit iffy. But the biggest challenge to click value yet may come from a combination of mobile trends and Google's strategy of reducing the need to click away from the search results page. Rand Fishkin's post, New Data: How Google's Organic & Paid CTRs Have Changed 2015-2018, looks at some interesting numbers. Back to brand marketing banners?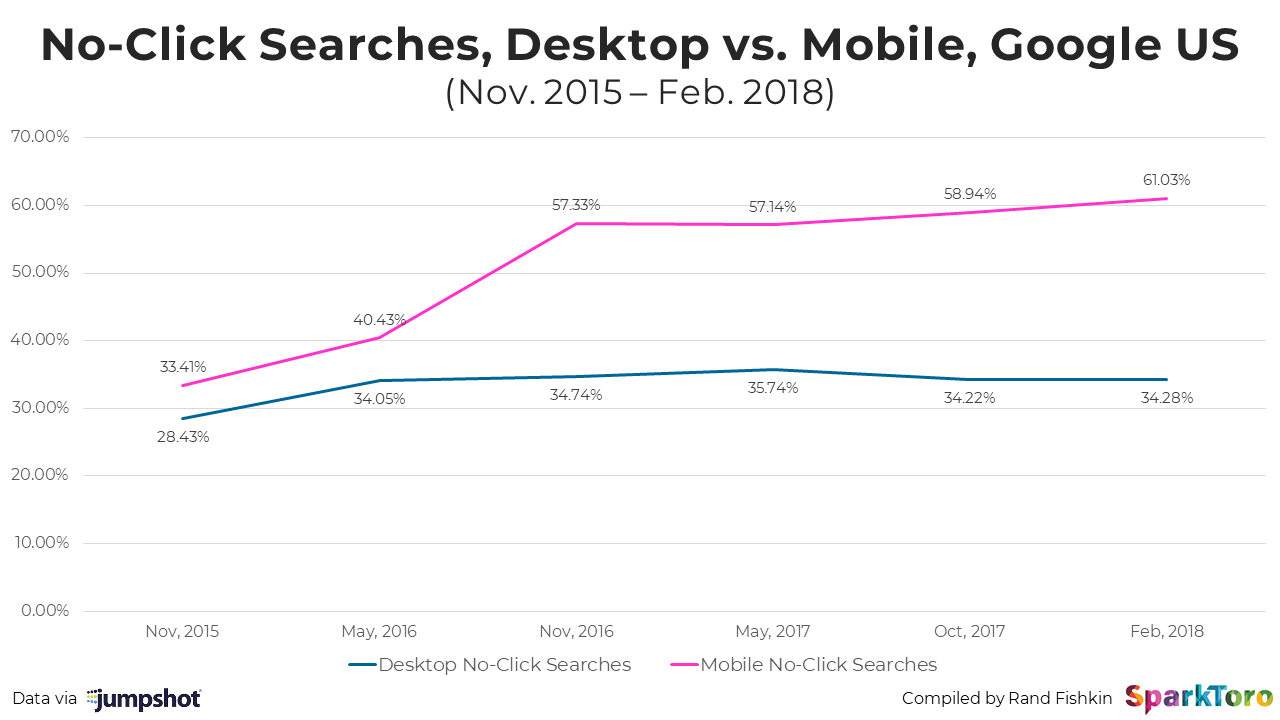 Ultimately, I think this data shows us that the future of SEO will have to account for influencing searchers without earning a click, or even knowing that a search happened. That's going to be very frustrating for a lot of organizations. Read More
Also…
The Gilbane Advisor curates content for content, computing, and digital experience professionals. We focus on strategic technologies. We publish more or less twice a month except for August and December. See all issues