IBM Watson IoT and the digital twin. Industry 4.0.
James Governor pulls together some thoughts and interesting examples of the digital twin model. His post was inspired by an IBM event with large industry customers, but as he suggests, the model has broader relevance. I would say the proliferation of IoT and integration with back-end and front-end applications means the digital twin model may be useful for understanding the digital transformation potential of any physical product — well, at least as a thought experiment.
… "digital twin" – a digital model of the product and service from design to production, service and support. GE has been touting the concept for some time, and it's a compelling idea. For companies trying to understand the implications of digital transformations, with a heritage of systems modeling, digital twin makes a great deal of sense, and it looks likely to be a key buying concept across a few industries. Read More
Not unrelated…
Rethinking wearable computing
Bob O'Donnell points out that wearables have lost momentum: "I don't see a big future for the individual products that we currently count as wearables, but I think the idea of several linked components that work together as a wearable computing system could have legs". I think watches have the potential to succeed on their own as a successful product, and are the best candidate to compete with smartphones as the computing hub we always have with us. As he says, tying all potential wearables together is a ways out, and initially will certainly be limited by proprietary interests. Read More
12 things about product-market fit
There are lots of opinions about how to achieve product-market fit, what do you focus on and in what order, how do you know when you've got it, and how do you maintain it. Tren Griffin's collection is a worthy read for product managers and founders. Read More
Your first 1000 users on mobile
Speaking of product-market fit, Eric Seufert has some advice specifically for mobile app developers…
… a mobile developer should endeavor to onboard a first cohort of 1,000 users that could conceivably look like their first million users — that is, to test the viability of their app using marketing channels that can be scaled up to produce a very large user base in the context of a growth strategy that can support a big business. If the first 1,000 users were onboarded by accident, or by luck, or by the generosity of a YouTube celebrity, the developer knows less about their business than they do about 1,000 random strangers. Read More
CEM success starts with employees
Customer experience management (CEM) is a now focus for companies, but many are missing is the value of beginning their CEM strategy at home, with their employees. Read More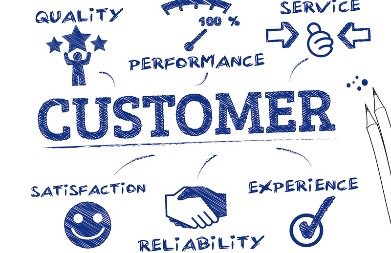 Also…
Right strategy for the job… Optimizing for Context in the Omnichannel User Experience via Nielsen Norman Group
Another dimension to CX integration challenges… Bots and Humans Strain to Get Along on Messenger, Twitter via The Information
Hey founders, consider this!… Why we choose profit via Signal v. Noise
10 Breakthrough Technologies 2017 with staying power. Not your casual list via Technology Review
All in on AMP?… Google AMP is now half of Swiss publisher Blick's mobile traffic via DigiDay
Handy resource… Social Media Research Toolkit via Social Media Data Stewardship
The Gilbane Advisor curates content for our community of content, computing, and digital experience professionals. Subscribe to our newsletter, or our feed.