Mobile browser traffic is 2X bigger than app traffic, and growing faster
Mobile browser traffic is actually twice that of mobile app traffic, according to a just-released Morgan Stanley report… This appears to fly in the face of recent, strong, and repeated evidence that the app is winning, capturing 80-90 percent of our time on mobile.

Using comScore data, Morgan Stanley says the web is winning… comScore says the app is winning… Both are right… The problem is terminology and the exact focus of each study. Morgan Stanley's study is focused on unique visitors… while comScore's report is focused on actual user time spent.
There is still a lot of confusion around this. It's not as simple as mobile web vs app. Marketers need mobile strategies that cover both: a mobile web strategy for top of the funnel reach and growth, and an app strategy for increasing engagement with those further along in the "customer journey". For details Read More
Adaptive Content, Context, and Controversy
Trying to decide between responsive design, adaptive design, or separate web and mobile sites? It is a big decision and the attendent debate is both necessary and well worth the effort educationally. Technical, marketing, and business stakeholders should all be involved and all would benefit from Karen McGrane's accessible and useful perspective on the options. Read More
Marketing technologists, growth hackers, and regression to the mean
This predicted phenomenon — of marketing technologists being a temporary specialization that largely regresses back to the mean of what defines a "marketer" — seems analogous to the pattern we've seen with digital marketing and, possibly, what we're seeing with growth hacking too.

For a while, digital marketers were specialists that raced ahead of baseline marketers with their unique knowledge and domain expertise. But today — even though we're not there completely — we see the reunification of digital marketing into the standard definition of marketing. Digital marketing is just an implicit part of marketing now. … Although, important to note, it took 20 years. Read More
This free online encyclopedia has achieved what Wikipedia can only dream of
For all Wikipedia's utility it is too often frustratingly incomplete and blatantly biased. This is not a knock on its hard-working editors or its laudable mission. Wikipedia it is a positive force in advancing education and its faults are mainly a result of its idealistic scope. Hopefully it will continue to grow and improve. There at least one example of a very successful model that should at least be applicable to other special domains…
The Stanford Encyclopedia of Philosophy may be the most interesting website on the internet. Not because of the content—which includes fascinating entries on everything from ambiguity to zombies—but because of the site itself… Its creators have solved one of the internet's fundamental problems: How to provide authoritative, rigorously accurate knowledge, at no cost to readers. It's something the encyclopedia… has managed to do for two decades … Unfortunately, all of the other current ways of designing an encyclopedia very badly fail to meet at least one of these requirements. Read More
The Fake Traffic Schemes That Are Rotting the Internet
If you've been following the topic you won't be shocked, but will likely find some additional details in this report. If you are not familiar with what has been going on the report will open your eyes wide – where they should be if you are spending money on advertising. The infection by vertical domain is interesting too. Read More
---
Gilbane Conference 2015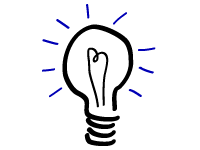 Join us in Boston, December 1-3. Content, technology and customer experience. gilbaneconference.com
---
Short takes
The Impossible Definition of Content Marketing… "Or we could just call it marketing." via Percolate
Publishers & advertisers no longer in alignment… Popping the Publishing Bubble via Stratechery
His theory of diffusion causation could be applied to other cases – the Web for example. How quickly will ads disappear from the Internet? via Asymco
One publisher's reaction to ad blockers… You Can Now Turn Off Ads On Techdirt via Techdirt
Data dwarfs… Why are we still calling them phones? via Quartz
This is a great start in improving citizen web experience. Introducing the U.S. Web Design Standards via 18F.gsa.gov
Adobe's Plan to Make Your iPad as Good as Your Desktop makes sense for them, and Apple is helping. via Wired
Good advice for product managers and designers. Dark Forest At Night via Medium
If you use Flash you no-doubt already know that this already happened… Google's Chrome Browser Will Begin Blocking Flash Web Ads via the Wall Street Journal
About
The Gilbane Advisor curates content for our conference community of content, computing, and digital experience professionals throughout the year. You can also subscribe via our feed.
The Gilbane Conference on Content, Technology, and Customer Experience helps marketers, IT, and business managers integrate content strategies and computing technologies to produce superior customer experiences for all stakeholders.