In our second installment of Speaker Spotlight, we pose a few of our frequently asked questions to speaker Lindy Roux, Principal Content Strategist at Siteworx. Be sure to see additional Speaker Spotlights from our upcoming conference.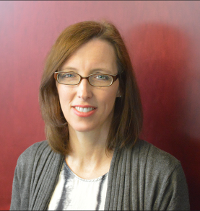 Speaker Spotlight: Lindy Roux
Principal Content Strategist
Siteworx
What is the best overall strategy for delivering content to web, multiple mobile, and upcoming digital channels? What is the biggest challenge? Development and maintenance cost? Content control? Brand management? Technology expertise?
With the explosion of digital devices and channels, the need to centralize content delivery is increasingly important. Create once, publish everywhere, but in a contextually relevant way. This requires an integrated content strategy, a versatile or flexible organizational structure and the right technology suite. A multi-channel content approach allows for:
Efficiency –  a way to streamline the overall editorial process
Consistency – seamless messaging, voice, and tone across the digital landscape
Agility – ability to adapt to new channels and technologies more quickly
Major challenges that we have observed are:
A siloed organizational structure that is not conducive to integrated strategy
A lack of, or minimal investment in content strategy and governance
A less-than-clear understanding of user context to help to drive digital strategy
Catch Up With Lindy at Gilbane:
Workshop B – Engineer Seamless Experiences Across Every Digital Touch Point
Thursday, December, 5: 9:00 a.m. – 12:00 p.m.
Find out more about this workshop and our conference sessions here.
Be sure to follow Lindy and Siteworx on Twitter @lindroux and @siteworx 
[button link="http://gilbaneconference.com/program" variation="red"]Complete Program[/button] [button link="http://gilbaneconference.com/schedule" variation="red"]Conference Schedule[/button] [button link="http://gilbaneconference.com/registration" variation="red"]Register Today[/button]