As we did last year we've posed some of our attendees' most frequently asked questions to speakers who will be at this year's Gilbane Conference. Today we're spotlighting Arjé Cahn, Co-founder and CTO of Hippo. You can see all Speaker Spotlights from our upcoming conference as well as last year's event.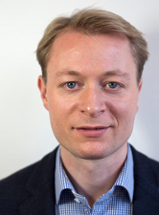 Arjé Cahn
Co-founder & CTO, Hippo
Follow Arjé @arjecahn
Given that there are more smartphones than PCs on the planet and both will be important for the foreseeable future, how should organization's content delivery priorities and technologies change? How is yours changing?
Firstly, of course: mobile is the priority. Period. This means organizations need to really rethink the context in which visitors are coming to their site. Relevance based on geolocation is relatively simple to implement: will they be on the road? at home? at a competitor's store? These factors should tailor the contextual experience. It's about more than just making a website responsive. That's step one, but it's not what the visitor expects when they use their mobile device to come to you. They expect to be welcomed with an experience that resonates with where they are and what they're doing. Organizations should carry out top task analysis to identify visitors' main objectives when visiting their mobile site, and build an experience around it. Ultimately, mobile should seamlessly connect the "online" and "offline" customer experience. With new sensor technologies like the iBeacon and Viewsy, we can use insights from both online and offline to enrich continuous and seamless customer experiences.
Marketing is the most talked about discipline that needs to take on more responsibility for technology to be effective. What can other departments learn from the discussion around marketing technology and marketing technologists.
Marketing is changing. The rise of content marketing really demonstrates marketing's role as a facilitator of an overarching business strategy. If you look at the businesses with the most successful content marketing strategies, you'll see that content creation is a collaborative process that is internally sourced, and leverages the subject matter expertise within other departments. As technology becomes a greater part of all business processes, other departments should take note: content has an increasingly prominent role in driving business. Personalized and relevant digital experiences need strong content; an engaging eCommerce site needs immersive and engaging content; good customer service requires relevant content. Therein lies marketing's responsibility: as a catalyst and facilitator for telling an authentic story that the entire organization buys into and resonates with visitors..
Catch up with Arjé at the Gilbane Conference:
Track C: Content, Marketing, and the Customer Experience
C7. Building Next Generation Web Content Management & Delivery Experiences – Vendor Panel Discussion
Wednesday, December 3: 2:00 p.m. – 3:20 p.m.
Register now to hear more from Arjé and all of our speakers.
See our complete conference program for more details.