As we did last year we've posed some of our attendees' most frequently asked questions to speakers who will be at this year's Gilbane Conference and will be sharing their complete answers with you here. Today we're spotlighting Frederick Faulkner, Director, Marketing & Digital Strategist, ICF Interactive. You can see all Speaker Spotlights from our upcoming conference as well as last year's event.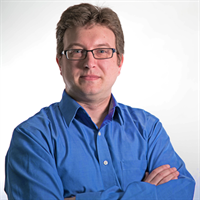 Speaker Spotlight: Frederick Faulkner
Director, Marketing & Digital Strategist
ICF Interactive
Follow Fred: @fredfaulkneriv
 Given that there are more smartphones than PCs on the planet and both will be important for the foreseeable future, how should organization's content delivery priorities and technologies change? How is yours changing?
Mobile is certainly a game changer for how we now perform tasks and consume content in our digital lives. For organizations that have a growing mobile audience, it comes down to a few key factors.
First, what experience do you want your audience to have on a mobile device? What is the "top job" for a mobile setting? Chances are it will likely not be the same as the "top job" for your desktop site. So organizations will have to decide how they will effectively separate the content delivery for both settings.
Second, content creation now needs to take on a "multi-dimensional" role, thus content authors need to create content for each dimension. Mobile, and smaller screens means less attention and tolerance for long-form content. Whereas on a desktop, the screen real estate allows you to show more, add additional features, and keep attention possibly longer. Can a content author communicate the same message in less space? Will that table of data translate down to a small screen? Those are some aspects that need to be considered.
Finally, the marketing and technology teams need to work together to build the best delivery solution possible. What technology stack and implementation can support content delivery to multiple devices without the need for the author to duplicate their efforts? Streamline that process and everyone wins.
Marketing is the most talked about discipline that needs to take on more responsibility for technology to be effective. What can other departments learn from the discussion around marketing technology and marketing technologists.
I believe the best take away from the discussion about marketing technology and marketing technologists is business departments need to engage and understand their needs and how it works within a technology stack. For example, a marketing team needs to know that some systems play better with others, the integrations, the system support and what their own IT department can maintain. They need to listen to their IT counterparts when they identify risks for the integrations, and be able to justify their needs clearly. At the same time, marketers need to use the tools to deliver ROI. We can't live in a world where we buy tools and only use them partially, or have three tools that have overlap.
Although sometimes used interchangeably 'content strategy' and 'content marketing' refer to very different though often connected disciplines. How and where should these activities be organized?
To me, they both live in the marketing department. Content Marketing is influenced by a Content Strategy. The strategy defines who you want to market to, what the desired outcome would be, and how you grow the audience. Content marketing is a tactical execution of that strategy. Organizations need to see the forest before they can go down into the trees to get where they want to go.
Does the 'internet of things' have an immediate or near-term impact on your organization's information or collaboration infrastructure? How so?
Absolutely! We work with organizations to come up with strategies and solutions to connect customers to companies. The Internet of Things is the next data point that allows organizations to build personalized experiences around their brand and products. We work with major retailers where if they knew a loyal customer was out of a certain type of product because their fridge, closet, pantry told them, a customized message or automatic replenish order could be created for in-store pick-up on their next visit.
Catch up with Fred at the Gilbane Conference:
Track T: Re-imagining the Future: Technology and the Postdigital Experience
T1: Track Keynote Panel: Marketing Technologists Discuss Multichannel and Enterprise Integration Challenges
Tuesday, December 2: 1:30 p.m. – 2:30 p.m.
Register now to hear more from Fred and all of our speakers.
See our complete conference program for more details.