As we did last year we've posed some of our attendees' most frequently asked questions to speakers who will be at this year's Gilbane Conference and will be sharing their complete answers with you here. This week we're spotlighting Jeff Cutler, Content Specialist, JeffCutler.com. You can see all Speaker Spotlights from our upcoming conference as well as last year's event.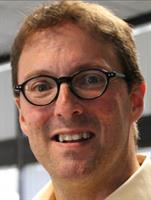 Speaker Spotlight: Jeff Cutler
Content Specialist
JeffCutler.com
Follow Jeff: @jeffcutler
Although sometimes used interchangeably 'content strategy' and 'content marketing' refer to very different though often connected disciplines. How and where should these activities be organized?
Simply put, if you don't have a content strategy you should not undertake any content marketing. It's the strategy component that directs smart decisions about to whom; where; and via what technologies your messaging and content will be shared. If you're trying to connect with people and don't have a strategy, it's like trying to sell your services to an empty room. Figure out your audience. Figure out what tools they use to research the products/services they purchase. Determine if you have the capability and capacity to use these tools effectively. If everything clicks, move forward and start having a conversation and sharing content. Content strategy should be organized in brand and mission meetings – or at least discussed. From there it can be fine-tuned and then revisited before embarking on the content marketing campaign. Once approved, use the content strategy to develop a plan – including content calendar, resources, communication vehicles, sites, technology and more – that will help achieve the goals of that strategy.
Catch up with Jeff at the Gilbane Conference:
Track C: Content, Marketing, and the Customer Experience
C12: Content Marketing Panel
Wednesday, December 3: 2:00 p.m. – 3:20 p.m.
Register now to hear more from Jeff and all of our speakers.
See our complete conference program for more details.