In another installment of Speaker Spotlight, we posed a couple of our frequently asked questions to speaker Pamela Kostur, Partner at Parallax Communications. We've included her answers here. Be sure to see additional Speaker Spotlights from our upcoming conference.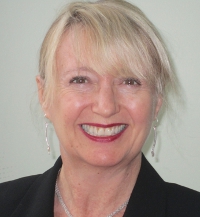 Speaker Spotlight: Pamela Kostur
Partner
Parallax Communications
What is the best overall strategy for delivering content to web, multiple mobile, and upcoming digital channels? What is the biggest challenge? Development and maintenance cost? Content control? Brand management? Technology expertise?
For me, it's always content first. Content should serve its audiences, yet too often, organizations put themselves first, basing their messaging on what they want to tell customers instead of on what customers want to know. So, regardless of the delivery mechanism—web, blog, video, webinar, tweet—I always start with the following questions:
What are you trying to say? To whom?
Why? What do you want them to know? What do you want them to do?
What content and delivery method will best serve audiences' needs, based on your answers to these questions?
The biggest challenge I see in many of the organizations I work with is definitely content control. Many organizations don't think beyond individual departments. So, Marketing may "own" one component of the content, but Customer Support owns another version that is different, and possibly inconsistent. I've even found inconsistent product descriptions throughout companies' websites, saying different things about the same products, and providing inconsistent types of information about similar products.
Further adding to the content control problem is that many organizations don't know what content they have, so instead of modifying/retiring existing content, they add new content to the mix, introducing more inconsistencies. A content strategy should consider all iterations of content, for all outputs, for all users, and bring them together into a unified message that serves the audience and promotes brand consistency.
Catch Up with Pamela at Gilbane
Track C: Content, Marketing, and the Customer Experience
C10. Content Strategies: Customer Experience, Competition, Content Marketing and Curation
Wednesday, December, 4: 2:00 p.m. – 3:20 p.m.
Follow Pamela on Twitter – @Pamela_Kostur.
[button link="http://gilbaneconference.com/program" variation="red"]Complete Program[/button] [button link="http://gilbaneconference.com/schedule" variation="red"]Conference Schedule[/button] [button link="http://gilbaneconference.com/registration" variation="red"]Register Today[/button]