In another installment of Speaker Spotlight, we posed a couple of our frequently asked questions to speaker Scott Brinker, Founder & CTO, ion interactive, inc., and author of the Chief Marketing Technologist Blog. We've included his answers here. Be sure to see additional Speaker Spotlights from our upcoming conference.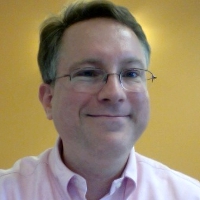 Speaker Spotlight: Scott Brinker
Founder & CTO
ion interactive, inc.
Is there a "Marketing Technologist" role in your organization or in organizations you know of? Should there be? What should their responsibilities be?
Marketing has been sucked into a digital world.
In this world, the majority of interactions that marketing has with its audience happen through channels that are mediated by software. Software has become the eyes and ears by which marketers observe people in their market — through tools for analytics, attribution, and social media listening. Software has become the hands and mouth by which marketers touch and talk with their prospects and customers — through web content and experiences, mobile apps, and social media outposts.
Let's face it: technology is now marketing's interface to the world.
Marketing technology is no longer an option but a necessity for brands that want to market in a digital world and engage with a digital consumer anytime anywhere & every time everywhere.
To thrive in this environment, organizations absolutely need "marketing technologists" who understand how to select, configure, operate, and extend these marketing technologies that provide that interface. They need people who blend technical talents with marketing insights and ideas to produce compelling experiences throughout the buyer's journey.
The titles don't matter. Some call these folks creative technologists, or marketing IT, or growth hackers. What matters is that the organization is finding and nurturing this next generation of marketing talent. They're integrating them with the broader marketing organizations. They're giving them a seat at the table in defining marketing strategy and the operational roadmap to execute it.
Catch Up with Scott at Gilbane
Opening Keynotes
Tuesday, December, 3: 8:30 a.m. – 10:00 a.m.
Track C: Content, Marketing, and the Customer Experience
C1. Q&A with Real Live Marketing Technologists
Tuesday, December, 3: 1:30 p.m. – 3:30 p.m.
Follow Scott on Twitter – @chiefmartec.
[button link="http://gilbaneconference.com/program" variation="red"]Complete Program[/button] [button link="http://gilbaneconference.com/schedule" variation="red"]Conference Schedule[/button] [button link="http://gilbaneconference.com/registration" variation="red"]Register Today[/button]