In another installment of Speaker Spotlight, we posed one of our frequently asked questions to speaker Arjé Cahn, CTO at Hippo. We've included his answer that question here. Be sure to see additional Speaker Spotlights from our upcoming conference.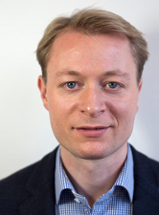 Speaker Spotlight: Arjé Cahn
CTO
Hippo
What is the best overall strategy for delivering content to web, multiple mobile, and upcoming digital channels? What is the biggest challenge?
One of the biggest challenges for delivering multichannel content is getting the people inside your organization to look past modes of distribution and think instead in terms of target audiences.  It's important to remember that ultimately, it's the customer choosing the channel—be it web, mobile or any upcoming digital channel. You've got to abstract from the idea that you're "managing a website" and think instead of managing content, and make sure the content created makes for an optimal experience for every channel.
The challenge, in other words, is understanding your audiences. It's important to remember that they are plural and varied. You've got to know who they are, what their background is, what they want—and respond accordingly, with the best personalized content. This is a business challenge that Hippo helps to solve. We help discover and understand audiences—and engage these different audiences in an understandable fashion. Hippo provides real time visitor analysis—allowing you to monitor who is experiencing your site, and keep track of the content they engage with.  With this analysis, you can see patterns over time, and turn them into personas. There's no need to rush into targeting by applying preconceived personas to visitors. Hippo supports you in the process, providing the tools and analysis to discover personas and audiences that you might be missing out on. We help you discover and understand your audiences in an organic way—the first step to creating optimal content and customer experience.
Catch Up with Arjé at Gilbane
Track C: Content, Marketing, and the Customer Experience
C7. Building Next Generation Web Content Management & Delivery Digital Experiences – A Panel Discussion
Wednesday, December, 4: 2:00 p.m. – 3:20 p.m.
Follow Arjé on Twitter – @arjecahn.
[button link="http://gilbaneconference.com/program" variation="red"]Complete Program[/button] [button link="http://gilbaneconference.com/schedule" variation="red"]Conference Schedule[/button] [button link="http://gilbaneconference.com/registration" variation="red"]Register Today[/button]