In another installment of Speaker Spotlight, we posed three of our frequently asked questions to speaker Jake DiMare, Senior Project Manager at ISITE Design. We've included his answers to those questions here. Be sure to see additional Speaker Spotlights from our upcoming conference.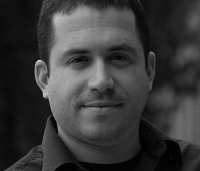 Speaker Spotlight: Jake DiMare
Senior Project Manager
ISITE Design
Do you think "web content management" should be the hub of digital experience management implementations?
My personal perspective is the customer is at the center and everything else orbits around them. Thus, if I must use a label, customer experience management makes the most sense to me. That said, and to extend the metaphor, I do think content management is the hub of technology in the 'low customer orbit'. I believe customers make decisions about where to focus their attention in the digital world based on the content available and so it stands to reason the technology that delivers your content must be rock solid.
What is the best overall strategy for delivering content to web, multiple mobile, and upcoming digital channels?
To borrow an acronym from NPR (National Public Radio), in my humble opinion, the best strategy is COPE or "Create Once Publish Everywhere".
Is there a "Marketing Technologist" role in your organization or in organizations you know of? Should there be? What should their responsibilities be?
Frankly, 'Marketing Technologist' has been an imperative, existing role within digital agencies and on the client side for over a decade. Whether the need is recognized and respected is the real question… And so the title and associated job description are laggards. Predictably, the result is many people within an organization will wear the marketing technologist hat.
In the most practical sense, if your organization engages with customers through any digital channels, whether you want it or not, somebody at some point will play the role of marketing technologist. The size of your organization will certainly dictate when this becomes a full time job or jobs, but the following responsibilities will always need attention:
Coordinating internal and external digital strategists, designers and engineers for the purpose of designing, building and maintaining digital properties.
Working with content strategists to ensure a seamless transition of content across channels.
Coordinating with traditional marketing to ensure digital channels are aligned with overall initiatives.
Measurement and optimization of customer engagement through existing digital channels using analytics and reporting.
Looking forward to determine how to engage audiences with emerging technology.
Understand and grow customer engagement management.
Work with brand strategists to ensure the overall digital customer experience is aligned with brand values.
Accountable for digital projects.
Catch Up With Jake at Gilbane
Track E- E5. Incorporating Content Strategy into Your Project: Why and How?
Wednesday, December, 4: 9:40 a.m. – 10:40 a.m.
Hear more from Jake when you subscribe to his blog, The CMS Myth.