We recently posed some of our attendees' most frequently asked questions to speakers who will be at this year's Gilbane Conference in December. Between now and the start of the event, we'll be sharing their answers with you. Be sure to see additional Speaker Spotlights from our upcoming conference.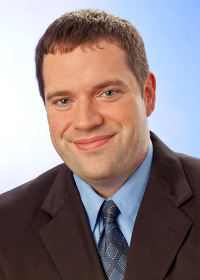 Speaker Spotlight: Brian Makas
Director of Marketing Technology & Business Intelligence
Thomas Publishing
Follow Brian on Twitter @BrianMakas
Is there a "Marketing Technologist" role in your organization or in organizations you know of? Should there be? What should their responsibilities be?
I'm the Director of Marketing Technology & Business Intelligence for ThomasNet, does that count? While I'm very fortunate to work for a company that realizes the importance of a formal marketing technology team, I can't say that I know of many other people with marketing technology in their job title.
The most important responsibility of any marketing technologist is to act as a trusted advisor and navigator. A marketing technologist needs to be aware of marketing's goals at all times, be on constant lookout for hazards that may arise on the way to those goals and always be looking for alternate means of achieving those goals.
For example in my own role, when I'm looking to help our clients to prove (and improve) the ROI of their investment in ThomasNet, I'm always listening to their concerns and looking for a connection to technology:
What applications already exist that we can leverage?
What can be tracked and quantified?
When technology alone simply can't connect the dots, how can we prove the influence their investment had or modify their program to maximize their likelihood of getting a strong ROI
Over the years I've found that unless you're aware of what's available and what's going on behind the scenes it's often impossible to even realize opportunities you're overlooking or to notice seemingly minor details that can haunt you for years to come. Likewise, if you wait until a project is fully scoped out before involving IT, they may be able to develop what you ask for but rarely are able to develop what you really wanted. On the flip side by working as a part of the marketing team, and keeping my ears open at all times, I'm able to jump in months before IT would typically become involved to explain said opportunities and risks.
While it will certainly take time for the title to be broadly adopted, I feel the role itself is very common. I found my own start in marketing technology by inviting myself to meetings no one thought I needed to attend and offering suggestions that no one asked for. I have no doubt that as marketing's success continues to rely on its use and understanding of digital technologies, more people will continue to champion the cause and the formal role will quickly become a critical part of every successful team.
Where You Can Find Brian at the Gilbane Conference:
Track C: Content, Marketing, and the Customer Experience
Session C1. Q&A with Real Live Marketing Technologists
Tuesday, December, 3: 1:30 p.m. – 2:30 p.m.
[button link="http://gilbaneconference.com/program" variation="red"]Complete Program[/button] [button link="http://gilbaneconference.com/schedule" variation="red"]Conference Schedule[/button] [button link="http://gilbaneconference.com/registration" variation="red"]Register Today[/button]