Bluebill Advisors publishes the Gilbane Report, organizes the Gilbane Content Manangement Technolgogies conferences, and serves as advisor to the XML & e-business Integration Forum and Documation events in France. Frank serves on the board of directors of APT (Art Plus Technology). Frank also serves on the advisory board of the University of Washington iSchool Content Management Systems (CMS) Evaluation Lab . Frank is also a Managing Partner at Lighthouse Seminars LLC, and StrataData Partners, LLC . Frank was a member of the Board of Directors of market research and consulting firm CAP Ventures/InfoTrends, Inc. and the founding Director of their Dynamic Content Software Strategies service. Frank was the founder and former president of Publishing Technology Management, Inc., a founder of the French firm TechnoForum SARL, and co-founder of the Documation conferences. He held various positions in software development, marketing, and senior management at Texet Corporation and Quadex Corporation. He was a founding member of the Board of Advisors to SGML Open (now OASIS), is a past member of ANSI, ISO, and CALS Standards Committees, the Graphic Communications Association (GCA), numerous editorial advisory boards, and a recipient of the GCA's TechDoc award.
---
Robert J. Glushko
Adjunct Professor & Director of the Center for Document Engineering, University of California Berkeley
Co-author, Document Engineering: Analyzing and Designing Documents for Business Informatics and Web Services

Bob Glushko is an Adjunct Professor at the University of California at Berkeley in the School of Information Management and Systems and the Director of the Center for Document Engineering. He has twenty-five years of R&D, consulting, and entrepreneurial experience in information management, electronic publishing, Internet commerce, and human factors in computing systems. He founded or co-founded three companies, the last of which was Veo Systems in 1997, which pioneered the use of XML for electronic commerce before its 1999 acquisition by Commerce One. From 1999-2002 he headed Commerce One's XML architecture and technical standards activities and was named an "Engineering Fellow" in 2000. He is a member of the Board of Directors for OASIS, an international consortium that drives the development, convergence, and adoption of e-business standards. He is a co-author of the book, Document Engineering: Analyzing and Designing Documents for Business Informatics and Web Services (MIT Press, 2005).
---
David R. GuenetteConsultant, Bluebill Advisors
Associate Editor, The Gilbane Report

David R. Guenette is Associate Editor at The Gilbane Report and Principal of DRG Publications, a practice covering the connected content market with strategic technology and business development research, analysis, and editorial content, with special focus on both digital rights management and the editorial process within electronic publishing. David's experience in publishing spans more than two decades, including in the top editorial positions at some of the leading CD-ROM and multimedia magazines and newsletters. David has been a speaker at dozens of conferences, and has produced several conference programs, including the first DVD Pro conference.
---
Scott Handley
Master Technologist, HP
Scott Handley, an HP master technologist, is the technical architect for the HP NonStop Enterprise Division's enterprise content management strategy. He is responsible for setting the architectural vision and direction for the creation, management, and delivery programs for all NonStop technical publications and support information. He has been with HP over ten years, providing technical leadership in electronic information management and delivery over various media. He has presented on various information delivery topics at several HP customer conferences.
---
Erik M. Hartman
Consultant, Hartman Communicatie BV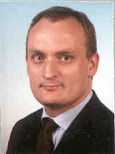 drs. Erik M. Hartman is an independent consultant in the field of communications in IT. His company Hartman Communicatie BV provides organisations with communication strategy, design, and research. Hartman Communicatie BV has specific expertise in the fields of IT related change management, knowledge management and content management. Hartman Communicatie consulted several organisations with the selection and implementation of content and document management systems. Hartman's customer base spans the 500 largest firms and governmental entities in the Netherlands , Belgium and the United Kingdom. Hartman Communicatie publishes a content management portal and maintains several on line overviews of content and document management systems.
---
Chris Hill
Senior Analyst, Innodata Isogen

Chris Hill is a Senior Analyst with Innodata Isogen and has experience programming and implementing standards-based solutions. A graduate of the University of Wyoming with a degree in mathematics and studies in computer science and psychology, Chris has been employed as a Web developer, real-time database engineer, programmer and instructor. He became involved in XML as an instructor and has authored several courses on various XML technologies. Chris resides in Seattle, Washington.
---
Sebastian Holst
VP Marketing, Axentis, Inc.

Sebastian Holst is Vice President of Marketing at Axentis Inc., a provider of enterprise governance, risk and compliance (GRC) management software. Sebastian is a director on the board of IDEAlliance. Prior to joining Axentis, Sebastian was VP/GM for Bluebill Advisors and Senior Editor for The Gilbane Report. In these roles, Sebastian has developed go-to-market strategies and industry-specific value propositions for Bluebill clients. He has also authored numerous features for The Gilbane Report including a series on search and categorization, web services, XHTML, XML repositories and web content management, and before that was Marketing VP for Artesia where he helped to establish the Digital Asset Management software category. Sebastian also held senior management, product and business development positions at Inso, Texcel, IBI and IBM.
---
Jan Johnston-Tyler
Hardware Writing Manager, Juniper Networks, Inc.

Jan has managed or been involved in Content Management solutions for technical publications for 12 years, from simple database repositories to major CMS/web publishing system serving 700 writers and contributors. She led the deployment of a web front end structured authoring environment based on Java and SGML to 400 contributors, led the automation of print and online publishing for a major corporation, and is currently working in an XML environment at Juniper Networks.
---
Torbjørn Kanestrøm
SVP International Operations, Fast Search & Transfer Inc

Torbjorn Kanestrom (AKA "TK") joined FAST in 1999 as Vice president of Business Development. Based in Foster City, CA, TK has been driving several strategic partnerships to broaden the company's market presence. TK is now SVP of International Operations for FAST focusing on developing a global sales- and partner organization. Before joining FAST he was the Norwegian Technology Attaché to the US, responsible for assisting Norwegian technology companies expand their business to North and South America.
---
Joe Kraus
Co-founder & CEO, JotSpot

Joe Kraus is co-founder and CEO of JotSpot, the first application-wiki company. A long time entrepreneur, Joe has been involved with early-stage technology development and starting companies for more than twelve years. Upon graduation from Stanford University in 1993, he joined with five engineering friends to found the highly successful Internet company, Excite, Inc. The original president of Excite, Joe was deeply involved in product strategy, direction and vision as the company grew. He also held senior operational roles in business development, international development and content. After leaving Excite@Home in 2000, Joe was a co-founder of Digitalconsumer.org, a non-profit grassroots consumer organization with more than 50,000 members dedicated to protecting consumers fair-use rights to digital media. Joe, along with other co-founder Graham Spencer, continues to work on these important issues. In addition to his non-profit focus, he has also spent many years as an angel investor, working with numerous early-stage technology companies.
---
Steven R. Kusmer
Chairman and CEO
Atomz

Steven R. Kusmer is Chairman and CEO. Prior to co-founding Atomz, Steve was Vice President of Electronic Commerce and Marketing at Macromedia, managing one of the top 12 trafficked Web sites in the world. Before that he led teams shipping products ranging from 3-D design, computer-based-training, and presentation graphics. In 1996, he co-authored two patents with Mike Thompson at aha! Software Corporation which were subsequently acquired by Microsoft. In 1986, he led the development of the HP-UX UNIX operating system for Hewlett-Packard Company's RISC product line. Steve is a graduate of Cornell University, a marathon runner, and a black belt in Tae Kwon Do.
---
Mary Laplante
Vice President Consulting Services, Bluebill Advisors
Senior Editor, Gilbane Report

Mary Fletcher Laplante manages all Bluebill Advisors & Gilbane Report Vendor and Enterprise consulting and services. She brings broad information technology marketing experience to the task of helping companies introduce new products. Ms. Laplante is a Partner Fastwater LLC, and was the first Executive Director of the industry consortium now known as OASIS (Organization for the Advancement of Structured Information Standards). OASIS provides a forum for the development of open e-business standards, typically built around XML. Before helping in the creation of OASIS, Ms. Laplante developed and managed her own consulting practice providing marketing and technical expertise in publishing-related applications and technologies. She has held executive and senior positions at several publishing software companies; she was President and Chief Operating Officer for Cygnet Publishing Technologies, Incorporated; Vice President of Marketing for Avalanche Development Company; and Vice President and Senior Product Manager at Scribe Systems, Inc. Prior to forming Fastwater, Ms. Laplante was a Director in the Document Software Strategies Group at CAP Ventures, Inc., a strategic consulting and research company that covers the markets for document technologies. Ms. Laplante is a frequent speaker at industry events like The Gilbane Conferences, Internet World, The Seybold Seminars, and the Gartner Group Internet Electronic Commerce conference.
---
Hilary Marsh
President, Content Company

Hilary Marsh is president of Content Company, a consultancy specializing in strategic online communications. Content Company has helped corporations, associations and nonprofit organizations use the Web as an essential business tool. Content Company's clients include Household International, the American Hospital Association, University of Chicago, Donors Forum of Chicago, Federal Reserve Bank of Chicago, Greater Philadelphia Marketing Corporation and the National Collegiate Athletic Association. Prior to founding Content Company, Marsh lead the Chicago content strategy practice for Sapient, an e-business consulting firm, and worked for beautyjungle.com, an e-commerce startup, in 1999, and printing leader R.R. Donnelley, in 1998. In 2002, she founded NetContent/Chicago, a local Chicago organization for people involved with online content, and in 2004 became one of the founding members of CM Professionals, the content management community of practice.
---
Ben Martin
Partner, Industrial Wisdom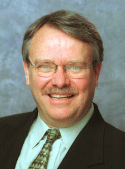 Ben Martin is an expert in "write once and reuse" content management strategies and is widely recognized as the most knowledgeable authority in reuse of information across multiple languages. He has led the development of one of the few end-to-end content management processes that enables the simultaneous delivery of information in multiple formats and multiple languages. Ben Martin served as vice president of global content management for J.D. Edwards from 1998 to 2001. He was responsible for all the authoring activities for J.D. Edwards products including the firm's technical documentation, online help, training guides, and WBT courseware, as well as the translation of the documentation into seven languages and the software into 21 languages. While in this capacity, he oversaw the development of a new content management solution that facilitated delivery of information from one source into multiple deliverables across multiple languages. From 2001, he was focused on enhancing and delivering this solution to the J.D. Edwards client base successfully driving a line of business that represented over $25 mil product license revenue in three years. Most recently, Martin joined Industrial Wisdom, LLC as a partner and is focused on helping clients pioneer better ways of delivering content. Martin holds a 1992 Master's degree in instructional technology from the University of Colorado at Denver and a 1976 Bachelor's degree in psychology from Pepperdine University, where he obtained a secondary teaching credential for English and biology. Martin is co-author of the book, Masters Of Change, a management book published by Executive Excellence Publishing the last quarter of 1997.
---
Ross Mayfield
CEO and Co-founder, Socialtext

Ross Mayfield is the CEO and co-founder of Socialtext, the leading provider of enterprise social software and wiki-based group productivity solutions. Socialtext has gained the support of over 75 customers, and 15 Fortune 500 companies. Mayfield is a serial entrepreneur with over 10 years of startup executive management experience and a focus on helping people and companies communicate effectively. Most recently, Mayfield served as VP of Marketing for a Fujitsu spinout developing enterprise software for the telecommunications industry and as Interim VP of Marketing for an Immersive Group Simulation provider to military and homeland defense markets. Previously he was CEO of an enterprise risk management software company. Mayfield co-founded and served as President of RateXchange (AMEX:RTX), the leading B2B commodity exchange for telecom. RateXchange reached $1 billion market capitalization, raised over $45 million in equity and debt and generated a thousand-fold return on investment for initial shareholders. His management of marketing led to majority market share, perceived leadership in its market category and recognition by Forbes as "The Best of the Web." Mayfield served as the Marketing Director of the largest privately held telecommunications group in Eastern Europe and was the internal lead manager of their Initial Public Offering. He also founded an ISP, a web-design company and has served on a number of Advisory Boards of high tech startups. Mayfield is a former advisor to the Office of the President of Estonia and began his career in the non-profit sector. He holds a BA in Political Science from the University of California at Los Angeles and completed the Management Development for Entrepreneurs (MDE) program of the Anderson School of Business. He resides in his hometown of Palo Alto with his wife and two children.
---
Michael Maziarka
Director, InfoTrends/CAP Ventures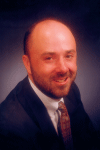 Michael Maziarka has over 15 years of product management, marketing, and consulting experience in the document and electronic publishing market. As Director of the Dynamic Content Software Strategies (DSS) service at InfoTrends/CAP Ventures, he provides research and consulting services to software suppliers, investors, and corporate users who need accurate, objective, and unbiased information and advice on document software technology. Prior to joining InfoTrends/CAP Ventures, Mr. Maziarka was a Product Marketing Director at Xyvision, where he was responsible for product planning, pricing, packaging, and promotion of the company's Parlance Document Manager product line. Prior to joining Xyvision, he held several corporate and product marketing positions at the Datalogics Division of Frame Technology. Recognized as an industry expert, Mr. Maziarka has Chaired numerous Seybold Enterprise Publishing Conferences and Content Management & Collaboration Forums for the Internet World conferences. During his tenures at CAP Ventures, Xyvision, and Datalogics, Mr. Maziarka was active in industry consortiums and industry standardization initiatives. He held the Chair position on the Board of Directors for OASIS, the Organization for the Advancement of Structured Information Standards (formerly SGML Open). He was also active in the development of the CALS electronic publishing standards, and has participated in J2008 and ANSI committee work.
---
Bruce Miller
e-Records Strategy and Business Development Executive, IBM Corp

Bruce Miller, e-Records Strategy and Business Development Executive, IBM Corp., is widely regarded as the inventor of modern electronic recordkeeping software. Mr. Miller co-founded Provenance Systems in 1989, where he pioneered ForeMost, the world's first commercial electronic recordkeeping software, now owned by Documentum Corp. In 1997 he achieved the world's first e-Records software certification against the US DoD 5015.2 standard, and has since presided over several successful 5015.2 certifications. Bruce led the joint ARMA/Defense Department initiative to advance the US DoD 5015.2 standard. He founded Tarian Software in 1999, where he developed the world's first e-Records software engine for business software. That year he received ARMA Canada's National Capital Region's Ted Ferrier Award of Excellence for his contribution to the field of records management. Tarian was the first e-Records technology in the world to be certified against the revised 5015.2 June 2002 standard. In November 2002 Tarian was acquired by IBM. Mr. Miller is the recipient of the prestigious 2003 Emmett Leahy Award, considered the highest international recognition given to professionals in the field of information and records management. Bruce holds a Diploma in Electronics Engineering Technology, and a Masters in Business Administration from Queen's University.
---
Seth Miller
Founder & CEO, Miller Systems

Seth Miller is the Founder and CEO of Miller Systems, a company he founded over ten years ago and built into one of Boston's premier technology consulting firms specializing in the design and development of elegant online user experiences. Understanding how clients' businesses could benefit from a comprehensive approach to implementing and supporting technology, Seth built Miller Systems from the ground up on the concept of integrated offerings. Combining business principles with design savvy and technical expertise, Seth created a holistic methodology that supports clients' cost-saving or revenue-generating requirements through two unique, interwoven practice areas—Web Development and IT Consulting. Seth is personally involved in every client engagement at Miller Systems and takes pride in delivering solutions that support his clients' fundamental business objectives. Seth has provided many of New England's best and brightest companies with valuable counsel on IT design and administration and web design, development and maintenance. Miller Systems is a proud member of the 2002 Inc 500 and Deloitte & Touche New England Technology Fast 50.
---
James Musick
Sr. Architect, Genentech, Inc
James Musick is the Sr. Architect at Genentech, Inc. (www.gene.com) in their Enterprise Architecture and Engineering group. He is responsible for their Knowledge Portal, an intranet that delivers content and applications to employees based on who they are - their role within the company as well as their own self-identified needs. The knowledge portal comprises enterprise portal technology, enterprise content management technology, search and applications – both enterprise applications and smaller "functionality specific" applications. Most recently, Mr. Musick has been working on the first phase of the Knowledge Portal. Previously, Mr. Musick worked for Vignette Corporation leading their Collaboration product's application development group. He came to Vignette as part of its acquisition of Intraspect Software. Mr. Musick spent several years in Intraspect's product development group building collaboration and knowledge management software and integrating this software with numerous other software applications related to collaboration. Mr. Musick holds a PhD in Neurophysiology from the University of Washington and a Bachelor of Science degree in Genetics from UC Davis.
---
Chuck Myers
Technology Strategist, Intelligent Documents Business Unit, Adobe Systems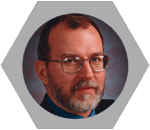 As Technology Strategist, Charles Myers spearheads the strategic technology direction for Adobes server product line within the company's Intelligent Documents Business Unit. He is also responsible for Adobes XML strategy and standards participation. Myers has more than 25 years of experience in the computer software and publishing industries. He held senior positions at Frame and Datalogics, where he was responsible for the PAGER publishing product and several early SGML and database publishing systems. Myers holds a bachelor of science degree from Purdue University. His recent speaking engagements include: XML Conference/US; XML World Conference; XML Asia Pacific; Seybold Seminars/San Francisco; Open Publish; XML Europe; On Demand Digital Printing and Publishing Strategy Conference; XPLOR; Drug Information Association (DIA) Document Management Conference; Association for Information and Image Managers Show and Conference (AIIM); and FOSE. Myers is also on the board of IDEAlliance.
---
David Nelson-Gal
Senior Vice President of Engineering, Interwoven

David Nelson-Gal is responsible for the day-to-day operations of Interwoven's worldwide engineering team. Nelson-Gal joined Interwoven from Sun Microsystems where he was vice president of software engineering and played an integral role in the company's development of innovative enterprise technologies, as well as helped to speed market acceptance of new Sun initiatives. Nelson-Gal has more than 20 years of hands-on engineering and leadership expertise. His broad experience ranges from software development, to datacenter automation, to clustering, and Java technology development. Before joining Sun in 1991, Nelson-Gal led the development of real-time operating systems and embedded systems development environments at Ready Systems. He holds a Bachelors and Masters degree in Computer Science from the University of Michigan.
---
Jean Paoli
Senior Director, XML Architecture, Microsoft

Jean Paoli is a Senior Director, XML Architecture at Microsoft, and one of the co-creators of the XML 1.0 standard with the World Wide Web Consortium (W3C). He has long been a strong and passionate advocate of XML and open standards. Jean jump-started the XML activity in Microsoft. He created and managed the team that delivered msxml, the software that XML-enabled both Internet Explorer and the Windows operating system. Paoli helped architect Office XML support and was instrumental in creating the newest XML Office application, InfoPath. Paoli has been a significant player in the worldwide XML community since 1985, when the technology was then known as SGML. Until 1996, when he joined Microsoft, Jean was based in Paris, where he worked in collaboration with European research institutes, including INRIA in France. He designed for important corporations a lot of systems where SGML, in its approach of structuring and storing information, ensured the long life and easy exchangeability of the data across systems. His specialty has been building end-user markup editing tools. Jean is the recipient of multiple industry awards for his role in the XML industry, such as PC Magazine, Technical Excellence Award - co-creator of XML (1998), InfoWorld – Top Technology Innovators Award 2003, IDEAlliance - XML Cup (2004).
---
Paul Pedersen
Co-Founder and Chief Technologist
Mark Logic
Paul has more than 25 years of experience in the software industry. Prior to co-founding Mark Logic, Paul held senior leadership positions at Inktomi, Google and Infoseek. In addition, Paul has extensive experience in bioinformatics and expert systems for financial services. While working at Kidder-Peabody in 1986, Paul helped to build one of the world's first program trading systems on Wall Street. Paul also served as an Assistant Professor of Mathematics and Computer Science at Cornell University and University of California, Los Angeles. Paul has been the recipient of numerous awards, including the Bell Fellowship, NYU Dean's Dissertation Award and Presidential Young Investigator Award. He has authored numerous publications on symbolic computation and computational algebraic geometry. Paul holds a B.S. in Mathematics from Harvard University.
---
Peter J. Quintas
Chief Technology Officer, SilkRoad Technology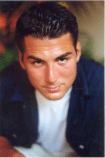 As Chief Technology Officer, Peter Quintas is responsible for driving the technology and product direction for SilkRoad technology's focus on the Real-Time Enterprise, redefining the way people communicate in real-time and collaborative environments. His experience and expertise has been focused on building high-growth businesses in enterprise software and launching innovative technology solutions. Prior to SilkRoad technology, Peter served as Director of Technology for divine inc., where he was responsible for the technical architecture, development and delivery of divine's collaboration solutions and core software infrastructure. Peter also co-founded and served in entrepreneurial positions in technology startups focusing on high-volume transactional financial solutions and in areas focusing on Java development tools. In 1998, he authored an integrated Java development environment which won the prestigious JavaOne '98 "Best-of-Show" award.
---
Theresa Regli
Senior Consultant, Content Management and User Experience, Molecular

Theresa Regli puts her ten years of experience in content management and cross-media publishing to work as the Principal Consultant of the Content Management Practice of Molecular, a Boston-based technology consulting and services firm. Working with clients such as FleetBoston Financial, Boston.com and Hewlett-Packard, she designs online publishing systems for consumer web sites and corporate portals, seamlessly integrating content and technology to anticipate the needs of businesses and consumers. Regli profiled many Internet pioneers as a reporter during the early 1990s, and in 1995 became the founding web content manager for the Boston Phoenix, where she helped launch one of the country's first newspaper web sites. From 1998-2000, she spent two years as Director of Content Management for multiple subsidiaries of venture capital firm CMGI. She frequently leads seminars and workshops on all aspects of content management and user experience design.
---
Rob Rennie PhD
VP of Technology & CIO, Florida Community College

Dr. Rob Rennie has been the Vice President for Technology and Chief Information Officer for Florida Community College, Jacksonville, Florida for the past seven years and has held a faculty appointment as a visiting scholar in Information Systems at the John E. Anderson Graduate School of Management at UCLA. Prior to taking the CIO position at Florida Community College, Rob was the CIO for Mt. San Antonio College in Los Angeles for six years. He has been a CIO for the past twenty-two years of his twenty-seven years in technology management. Florida Community College has won numerous awards for its highly innovative and successful technology environment and Dr. Rennie was recently honored by Computerworld as one of the Premier 100 IT leaders in the Nation for 2004. Dr. Rennie received his Bachelors degree from Rollins College, Masters from The University of Oklahoma, and his Ph.D. from the University of Florida. He serves as a Board member for Sun's Global Education Learning Community and is a frequent author, editor, and speaker. He will also be a featured presenter at the CIO Boot Camp program at NetWorld+Interop.
---
Ann Rockley
President, The Rockley Group;
Author, Managing Enterprise Content, (New Riders)
President & Founding Board Member, CM Professionals

Ann Rockley, is President of The Rockley Group, Inc., (TRG) an information management consultancy that specializes in the development of enterprise content management and unified content strategies. Rockley is an internationally recognized expert in the field of content management, a frequent contributor to a wide variety of trade publications, and a featured speaker at dozens of industry conferences annually in both North America and Europe. Rockley is the author of "Managing Enterprise Content: A Unified Content Strategy." Rockley is an Associate Fellow of the Society for Technical Communication and has a Master of Information Science from the University of Toronto, where she teaches Enterprise Content Management.
---
Glen Secor
Senior Consultant & Legal Analyst, Gilbane Report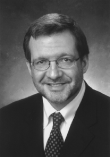 Glen Secor possesses a range of business and legal experience, including nearly two decades as a manager and executive positions with his family's book wholesaling company. Following the sale of YBP to Baker & Taylor in 1999, Glen headed Baker & Taylor's electronic book distribution initiatives through 2000. Glen maintains his own law practice, focusing on intellectual property and information law. As a business leader, attorney and consultant, Glen has been a leader in the fields of electronic publishing and digital rights management. He is a frequent speaker at publishing and information industry conferences, as well as the author of many articles dealing with digital rights management. Glen holds a B.A. in Psychology from Stonehill College, an M.S. in Accounting from Southern New Hampshire University, a J.D. from Suffolk University Law School, and an LL.M. from Harvard Law School.
---
Eric Silberstein
CTO & Founder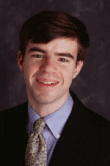 Eric Silberstein founded Idiom Technologies in 1998 and is the company's chief technology officer and visionary. He first became interested in content globalization while working for Microsoft on the Microsoft Word localization team, first in the Redmond office and then in Beijing. He has been a chief contributor to the design and implementation of major content globalization solutions for eBay, Travelocity, Autodesk, Adobe, and Information Builders - and guided the companies decision to implement support for DITA in Idiom solutions. Silberstein completed his Bachelor of Arts in Computer Science at Harvard University, and is a frequent speaker at content management industry events.
---
Charlie Sodano, Ph.D.
Manager Information Services, Berlex Biosciences

Charlie began his career as a research chemist at Pfizer and served as Information Services Manager at Nabisco, Inc. He is currently at Berlex Biosciences in Richmond California where he has responsibility for electronic and paper records management, the technical library and administration of global research electronic information systems. He holds baccalaureate and masters degrees in Chemistry from Seton Hall University and earned a Ph.D. in organic chemistry from Arizona State University. Charlie has made numerous presentations at local and national American Chemical Society, ARMA meetings and other national symposiums and workshops. He has participated in Information committees in the Institute of Food Technologists, the American Chemical Society, American Association of Cereal Chemists and CENSA.
---
Eric Stevens
Director, Research and Strategy, Hummingbird Ltd.

Mr. Stevens has been involved in all aspects of the development and deployment of enterprise applications for over 25 years. Working for firms such as Delrina, Symantec, Wang, JetForm (now Adobe) and as an independent consultant, he has helped both private and public organizations to understand and automate their business and organizational processes. His background includes imaging, business process automation, electronic forms and web based applications. Mr. Stevens has held a variety of roles, including senior positions as a technology evangelist, as a senior product manager and as a sales and marekting consultant. As Director, Research and Strategy for Hummingbird, Mr. Stevens monitors changes in the technology, business and regulatory landscape and helps to define how Hummingbird solutions need to adapt to best serve their clients.
---
Carole Stern Switzer, Esq.
Senior Vice President and General Counsel, Open Compliance & Ethics Group (OCEG)

Carole Stern Switzer is Senior Vice President and General Counsel of the Open Compliance and Ethics Group (OCEG), a not for profit organization established to develop a common framework for effective management of corporate compliance and ethics programs. Ms. Switzer works with experts in all aspects of compliance, covering a wide-range of subject areas such as governance, employment, financial assurance, information privacy, and more, to develop specific guidelines for policies, personnel structures, training and evaluation of compliance systems and tools. The OCEG Framework coordinates with requirements of Sarbanes-Oxley, Federal Sentencing Guideline recommendations, COSO ERM, and other standards and guidelines that apply to the compliance arena. Ms. Switzer has served on the Counsel of the American Bar Association Section on Environment, Energy and Resources, and on the ABA Standing Committee on Environmental Law. She has authored numerous articles and books addressing environmental regulatory compliance and requirements.
---
Allen Syiek
Consultant & Principal, Commandtext

Allan is a founding partner in Commandtext. One of his primary responsibilities is helping companies identify ways to increase the return on their information resources and add value to their information. He consults with clients on large software development projects to identify and clarify their requirements, assess end-user needs, provide workflow, systems and data analysis and write custom XML authoring and conversion software. Allan works closely with the end-users' to assess their needs and has the unique ability to communicate complex ideas in a way that is easy for non-technical users to understand. Allan is well-versed in SGML/XML document analysis, DTD/Schema development, workflow and systems analysis, custom conversion software. Allan came to Commandtext after a successful engagement in the Professional Services branch of Corel's XMetaL product. Prior to co-founding Advanced Data Engineering, Allan served as Assistant General Counsel at Maxicare Health Plans for five years and Systems Analyst for CCH, Inc. Allan received a BA Degree from Holy Cross College in Massachusetts and a Law Degree from Pepperdine University in Malibu, CA.
---