Bluebill Advisors publishes the Gilbane Report, organizes the Gilbane Content Manangement Technolgogies conferences, and serves as advisor to the XML & e-business Integration Forum and Documation events in France. Frank serves on the board of directors of APT (Art Plus Technology). Frank also serves on the advisory board of the University of Washington iSchool Content Management Systems (CMS) Evaluation Lab . Frank is also a Managing Partner at Lighthouse Seminars LLC, and StrataData Partners, LLC . Frank was a member of the Board of Directors of market research and consulting firm CAP Ventures, Inc. and the founding Director of their Dynamic Content Software Strategies service. Frank was the founder and former president of Publishing Technology Management, Inc ., a founder of the French firm TechnoForum SARL, and co-founder of the Documation conferences. He held various positions in software development, marketing, and senior management at Texet Corporation and Quadex Corporation. He was a founding member of the Board of Advisors to SGML Open (now OASIS), is a past member of ANSI, ISO, and CALS Standards Committees, the Graphic Communications Association (GCA), numerous editorial advisory boards, and a recipient of the GCA's TechDoc award.
---
David R. GuenetteConsultant, Bluebill Advisors
Associate Editor, The Gilbane Report

David R. Guenette is Associate Editor at The Gilbane Report and Principal of DRG Publications, a practice covering the connected content market with strategic technology and business development research, analysis, and editorial content, with special focus on both digital rights management and the editorial process within electronic publishing. David's experience in publishing spans more than two decades, including in the top editorial positions at some of the leading CD-ROM and multimedia magazines and newsletters. David has been a speaker at dozens of conferences, and has produced several conference programs, including the first DVD Pro conference.
---
Michael R. Hahn
Senior Content Management Analyst, Vasont Systems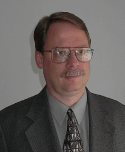 Michael Hahn has more than twenty-eight years' experience with information technologies, the last eleven as a practitioner and instructor of SGML/XML-based information systems. Michael has spent a large part of the last eleven years reading, writing, evaluating, and troubleshooting Document Type Definitions (DTDs) and tagged documents. He has helped to create SGML and XML implementations for semiconductor and heavy equipment manufacturers, healthcare concerns, commercial publishers, and professional organizations. He has taught more than 100 classes in syntax and techniques for organizations including Honeywell, Educational Testing Service, and LearJet.
---
Bill Hustad
Director of Product Management, Interwoven

Bill Hustad is currently Director of Product Management at Interwoven, provider of Enterprise Content Management (ECM) solutions for business. In this capacity and in previous positions within the organization, he has worked directly with the CTO, SVP of Marketing and Business group VP's to ensure current technology initiatives are in line with future vision. Hustad's areas of focus at Interwoven have been to develop market requirements and drive the product development process for Common Platform Services (enabling smart integration across Interwoven products), and to spearhead standardization and corporate guidelines for the development of Interwoven's Service-Oriented Architecture (SOA). During his time at Interwoven, Hustad has also held senior management positions in Customer Care, an organization focused on customer intimacy and satisfaction, and consulting. Before coming to Interwoven, Hustad served as a senior consultant at Keane, a leading business and information technology consulting firm. Prior to Keane, Hustad was an independent consultant focused on Web application development, and is a military veteran who served as one of four hand-selected US Marines to directly serve the President of the United States. Hustad studied architecture at the University of Arkansas.
---
Vernon Imrich
Chief Technology Officer. Percussion Software

Vernon Imrich is Chief Technology Officer for Percussion Software, developers of the enterprise content management system Rhythmyx. In this role, Mr. Imrich is responsible for driving the technology strategy for Percussion, including the definition of product architecture, the overall product family as well as Percussion's unique approach to solving the challenges of content management. He works extensively with the company's customers, prospects and technology partners to ensure the company's solutions effectively meet market needs. Mr. Imrich brings to this role nearly a decade of product architecture and design experience. He is a frequently invited speaker on topics such as content integration, XML workflow, emerging web trends and the realities of implementing these technologies across the enterprise. He was chosen by CMSWatch as one of "Twenty Leaders to Watch in 2004." Mr. Imrich pursued graduate research at the Massachusetts Institute of Technology and holds a bachelor's degree from the University of California at Berkeley.
---
Cynthia Low Johnson
Director, Knowledge and Education, Flowcast Division, IDX Systems Corporation
Cynthia Low Johnson is currently serving as the Director of Knowledge and Education in the Flowcast Division of IDX Systems Corporation, a healthcare software solutions company, with offices in VT, Boston, Chicago, Dallas, and London. Throughout her 20 plus years in leadership, which has included roles such as Director of Patient Admnistrative Services in major medical centers, Knowledge Management Director, and Vice President of Client Services for a healthcare software firm, a common theme in the way she has approached her positions has been as a "knowledge enabler". In her various roles, from small start up to large scale operations, she has focused on enabling individuals, both her own workforce and those they serve, to excel in whatever it is that is their responsibility, and that to do that requires knowledge, skill and opportunity. She is a popular speaker nationally and regionally on healthcare administration and employee development topics. She holds a Bachelors Degree in Speech Pathology and a Masters in Hospital Administration and is a fellow in the Healthcare Financial Management Association with specialities recognized in Accounting and Finance, Patient Financial Services and Managed Care.
---
Mary Lee Kennedy
The Kennedy Group

Mary Lee Kennedy is an independent information and knowledge strategy consultant. She is an industry leader in: Leveraging information and knowledge assets to meet organizational objectives; Designing and developing new information and knowledge-based services and products; and Planning, developing and implementing organizational and team capabilities including addressing tough challenges like change management, governance, professional development, partnerships, and negotiation. Mary Lee has global experience in multi-national corporations working with all organizational levels and functions. She works comfortably in both English and Spanish and has some knowledge of French. Her work in 2004 has taken her to Brazil, England, France, Canada and the United States. She led and managed knowledge and information projects and operations in North America (Canada, the United States and Mexico), the United Kingdom, France and China. She is a leading practitioner and thought leader with experience in high technology, research, manufacturing and academia. Recently, as Director of the Knowledge Network Group for Microsoft Corporation, Mary Lee led the effort to develop an enterprise knowledge and intranet strategy from defining user requirements, partnering with product groups in the development of intranet products, to delivering corporate-wide shared services for search, taxonomy, people profiles, as well as developing and managing the corporate portal, the business information portal, the HR portal, handling content integration, providing syndicated research and analysis, the corporate memory function (archives, museum), and internal communications. Her role included partnering with the Microsoft product team in joint development of SharePoint 2003.
---
Mary Laplante
Vice President Consulting Services, Bluebill Advisors
Senior Editor, Gilbane Report

Mary Fletcher Laplante manages all Bluebill Advisors & Gilbane Report Vendor and Enterprise consulting and services. She brings broad information technology marketing experience to the task of helping companies introduce new products. Ms. Laplante is a Partner Fastwater LLC, and was the first Executive Director of the industry consortium now known as OASIS (Organization for the Advancement of Structured Information Standards). OASIS provides a forum for the development of open e-business standards, typically built around XML. Before helping in the creation of OASIS, Ms. Laplante developed and managed her own consulting practice providing marketing and technical expertise in publishing-related applications and technologies. She has held executive and senior positions at several publishing software companies; she was President and Chief Operating Officer for Cygnet Publishing Technologies, Incorporated; Vice President of Marketing for Avalanche Development Company; and Vice President and Senior Product Manager at Scribe Systems, Inc. Prior to forming Fastwater, Ms. Laplante was a Director in the Document Software Strategies Group at CAP Ventures, Inc., a strategic consulting and research company that covers the markets for document technologies. Ms. Laplante is a frequent speaker at industry events like The Gilbane Conferences, Internet World, The Seybold Seminars, and the Gartner Group Internet Electronic Commerce conference.
---
Shane Lennon
Vice President, Strategy and Marketing, Context Media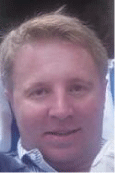 As Vice President of Strategy and Marketing for Context Media, Shane drives the company's corporate and go-to-market strategies, including overall corporate positioning, strategic plans, corporate development, mergers and acquisitions, customer and partner marketing, media relations, digital marketing and product marketing. Before joining the Context Media executive staff, he had been responsible for developing and executing the company's product marketing and strategic relationships. Prior to Context Media, Shane was the marketing and strategic alliance director for Agency.com, an interactive systems integrator. He also led the client team for marquee clients like British Airways. Before that, he held the position of marketing director for w-Technologies, a pioneer in wireless financial transactions for end user devices, and brought a number of wireless and internet products to market. Shane holds a degree in Marketing from The College of Marketing at the Dublin Institute of Technology, Dublin, Ireland
---
David B. Liroff
Vice President and Chief Technology Officer, WGBH Educational Foundation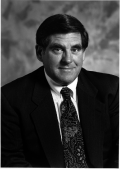 David B. Liroff is vice president and chief technology officer at the WGBH Educational Foundation in Boston, Massachusetts. Liroff joined WGBH in 1979, and during his tenure with the station has had senior management responsibility for broadcasting, local program production, creative services, membership, major gifts and capital campaign fundraising, and for national "how-to" program production. Currently, he is responsible for production services, engineering, information technology, telecommunications, digital asset management, and audience research, and he has senior management responsibility for overseeing WGBH's transition to digital production and broadcasting. Liroff is a board member of The Association of Public Television Stations (APTS); he is also a member of the CPB TV Future Fund Advisory Panel, the CPB Digital Consultation Panel, the PBS Technology and Distribution Committee, and the Association of Moving Image Archivists. Prior to joining WGBH in 1979, Liroff was director of broadcasting at PBS member station KETC-TV9/St Louis, where he was responsible for programming, production, and audience research. From 1971-1977, he was PTV program director at WOUB-TV20 at the Ohio University Telecommunications Center in Athens, Ohio and was an assistant professor in the College of Communication, School of Radio/Television at Ohio University. Liroff holds a Ph.D. in radio, TV and film from Northwestern University, a master's in speech and theater from Brooklyn College/City University of New York, and a bachelor's in political science from MIT.
---
Mark J.Ludwig
Library Systems Manager for the Libraries of the University at Buffalo

Mark oversees development and operation of enterprise information systems on a variety of infrastructure ranging from the IBM mainframe to Sun Solaris servers and Windows 2000 servers. Software ranges from mainframe transaction processing to website hosting and, most recently to the Ixiasoft TextML XML server and document repository. Ludwig's department supplies enterprise computing services to the Libraries' staff of approximately 175 for budgeting, acquisition, cataloging and circulation of library materials. A library catalog of 2.6 million items has been transformed from the mainframe to the web to an XML document repository. Websites and proxy service offers access to thousands of commercial databases and electronic resources, amounting to a unified public information system for our 30,000 faculty, students and affiliates around the globe. Current projects include the acquisition, development and implementation of new technologies to empower our user base to incorporate digital materials in their research, scholarship and pedagogy.
---
David MacCarn
Chief Technologist and Asset Management Architect, WGBH Educational Foundation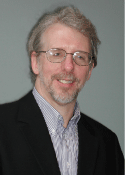 David MacCarn is Chief Technologist and Asset Management Architect for the WGBH Educational Foundation. He is currently responsible for long-term planning, investment and adoption of new technologies. His career with WGBH began in 1985 as director of engineering. Mr. MacCarn co-authored "Universal Preservation Format," a recommended practice for archiving media and electronic records for the National Historical Publications and Records Commission of the National Archives: < http://info.wgbh.org/upf/pdfs/010818-UPF_RP.pdf . He is also co-author of an article entitled "Understanding the Preservation Challenge of Digital Television" for the National Digital Information Infrastructure and Preservation Program of the Library of Congress: http://www.clir.org/pubs/reports/pub106/contents.html. Mr. MacCarn has a patent pending for a "Universal Digital Data Preservation System." Mr. MacCarn earned a BS degree in Computer Science and completed graduate work in Computer Architecture. He is a member of the Society of Motion Picture and Television Engineers, the Institute of Electrical and Electronic Engineers and the Association for Computing Machinery.
---
Robert Markham
Senior Analyst, Forrester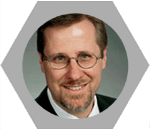 Bob is a senior analyst in Forrester's Information Delivery research group, focusing on all aspects of content management, including research covering the converging areas of Web content, document and image management, emerging technologies, and content life cycle. Bob came to Forrester through its acquisition of Giga Information Group. Prior to joining Giga, he was senior system architect for the American Red Cross. He served as the in-house consultant to the Health and Safety, Biomedical, and Disaster Services Divisions. Previously, Bob managed the technical services group for the Pension Benefit Guarantee Corporation, with responsibility for system administration, network monitoring, system upgrades, applications integration, and security analysis. Earlier in his career, Bob was a system and software engineer responsible for the display and compression systems of Automated Patent and Trademark Office System, which was among the first and largest imaging systems. He designed and implemented a major component of the IRS Electronic Filing System known as the Archival and Retrieval Facility. Bob started his career at Jet Propulsion Laboratory where he designed his own computer language called "BobTalk," designed computer systems for the Voyager spacecraft, created network protocols for the ground-tracking network, and worked with the SETI team.
---
Hilary Marsh
President, Content Company

Hilary Marsh is president of Content Company, a consultancy specializing in strategic online communications. Content Company has helped corporations, associations and nonprofit organizations use the Web as an essential business tool. Content Company's clients include Household International, the American Hospital Association, University of Chicago, Donors Forum of Chicago, Federal Reserve Bank of Chicago, Greater Philadelphia Marketing Corporation and the National Collegiate Athletic Association. Prior to founding Content Company, Marsh lead the Chicago content strategy practice for Sapient, an e-business consulting firm, and worked for beautyjungle.com, an e-commerce startup, in 1999, and printing leader R.R. Donnelley, in 1998. In 2002, she founded NetContent/Chicago, a local Chicago organization for people involved with online content, and in 2004 became one of the founding members of CM Professionals, the content management community of practice.
---
Ben Martin
Partner, Industrial Wisdom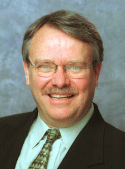 Ben Martin is an expert in "write once and reuse" content management strategies and is widely recognized as the most knowledgeable authority in reuse of information across multiple languages. He has led the development of one of the few end-to-end content management processes that enables the simultaneous delivery of information in multiple formats and multiple languages. Ben Martin served as vice president of global content management for J.D. Edwards from 1998 to 2001. He was responsible for all the authoring activities for J.D. Edwards products including the firm's technical documentation, online help, training guides, and WBT courseware, as well as the translation of the documentation into seven languages and the software into 21 languages. While in this capacity, he oversaw the development of a new content management solution that facilitated delivery of information from one source into multiple deliverables across multiple languages. From 2001, he was focused on enhancing and delivering this solution to the J.D. Edwards client base successfully driving a line of business that represented over $25 mil product license revenue in three years. Most recently, Martin joined Industrial Wisdom, LLC as a partner and is focused on helping clients pioneer better ways of delivering content. Martin holds a 1992 Master's degree in instructional technology from the University of Colorado at Denver and a 1976 Bachelor's degree in psychology from Pepperdine University, where he obtained a secondary teaching credential for English and biology. Martin is co-author of the book, Masters Of Change, a management book published by Executive Excellence Publishing the last quarter of 1997.
---
Matt May
Web Accessibility Specialist, W3C

Matt May joined the W3C Web Accessibility Initiative (WAI) in 2002. His current work includes the development of the Authoring Tool Accessibility Guidelines 2.0, authoring techniques for the Web Content Accessibility Guidelines 2.0, and technical review of W3C specifications in the WAI Protocols and Formats Working Group. Prior to W3C, Matt was a senior developer for two online grocery sites, and has consulted on design and accessibility for numerous organizations, ranging from Expedia to USA Hockey. He keeps a weblog at http://www.bestkungfu.com.
---
Michael Maziarka
Director, InfoTrends/CAP Ventures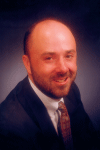 Michael Maziarka has over 15 years of product management, marketing, and consulting experience in the document and electronic publishing market. As Director of the Dynamic Content Software Strategies (DSS) service at InfoTrends/CAP Ventures, he provides research and consulting services to software suppliers, investors, and corporate users who need accurate, objective, and unbiased information and advice on document software technology. Prior to joining InfoTrends/CAP Ventures, Mr. Maziarka was a Product Marketing Director at Xyvision, where he was responsible for product planning, pricing, packaging, and promotion of the company's Parlance Document Manager product line. Prior to joining Xyvision, he held several corporate and product marketing positions at the Datalogics Division of Frame Technology. Recognized as an industry expert, Mr. Maziarka has Chaired numerous Seybold Enterprise Publishing Conferences and Content Management & Collaboration Forums for the Internet World conferences. During his tenures at CAP Ventures, Xyvision, and Datalogics, Mr. Maziarka was active in industry consortiums and industry standardization initiatives. He held the Chair position on the Board of Directors for OASIS, the Organization for the Advancement of Structured Information Standards (formerly SGML Open). He was also active in the development of the CALS electronic publishing standards, and has participated in J2008 and ANSI committee work.
---
Jane McLaughlin
President and Consulting Principal, LifeCycle Software

Jane McLaughlin is the founder and President of LifeCycle Software, a leading implementer of content management and collaboration systems. Jane is a seasoned executive with 25 years of experience in the computer industry. As the former Senior Director of Knowledge Management at the Institute of Scientific Information (ISI), a Thomson Scientific company, she was instrumental in the development and launch of numerous scientifically focused, enterprise-wide information portal products and middleware. These include the ISI Web of Knowledge, Current Contents Connect eSearch, the Web of Software, as well as backend Meta search, categorization, collaboration and content management solutions. In addition to her work with corporate, academic, and government and institutions, Jane also brings to LifeCycle years of technical and software experience. Prior to ISI, Jane was the Development Manager at Hazox, reporting directly to the COO and responsible for all engineering activities related to that company's environmental regulatory and logistics management product suites. Her wide range of expertise in the technology arena spans all facets of Software Engineering, including fifteen years at Unisys in Network Communications development, and six years in, and consulting to, Healthcare and Chemical Information Technology organizations both locally and nationally.
---
Michael Miron
Co-chairman, and CEO, ContentGuard, Inc.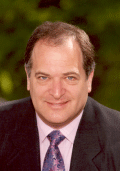 Michael Miron is co-chairman of the Board of Directors and chief executive officer (CEO) of ContentGuard, Inc. Miron is responsible for the overall business strategy and execution of ContentGuard's mission to accelerate Internet content delivery across all content and media types, on a worldwide basis. Miron was previously president of the Internet Business Group at Xerox Corporation, where he was responsible for the development of new Internet-related transaction and service businesses. Miron also held the position of senior vice president of Corporate Business Strategy and Development at Xerox, where he was responsible for long-term corporate strategy, corporate initiatives, mergers and acquisitions, strategic alliances and Internet strategy and infrastructure. He also was an officer of the corporation. Miron joined Xerox in 1998 from AirTouch Communications in San Francisco, where he was vice president of Corporate Strategy and Development. Prior to this, he worked in strategy and analysis at Salomon Brothers Inc. in New York from 1990-96. He also worked at McKinsey & Company in New York from 1986-90, and at International Business Machines in Rye Brook, N.Y., from 1981-86. Miron received a Bachelor's degree from Cornell College of Engineering in 1977 and a Master's degree in Management from Northwestern University in 1981.
---
Lynda W. Moulton
President, LWM Technology Services
Author, Data Bases for Special Libraries: A Strategic Guide to Information Management (Greenwood press)

Lynda Moulton is president of LWM Technology Services, a knowledge management consulting practice. She advises enterprises on strategies to facilitate knowledge sharing, focusing on collaborative activities and technology implementations for content resources. Lynda is also active in the Boston KM Forum. Previously, she founded and owned Comstow Information Services, Inc. where she was the chief architect of the BiblioTech software applications, which were sold to Inmagic, Inc. in 1999. In 1993 she authored the book Data Bases for Special Libraries: A Strategic Guide to Information Management on database application development for corporate records, information resource management, indexing and search using DBMS and 4GL technologies. Lynda has taught graduate courses and written numerous articles on professional competencies, content management, taxonomy development, database design and other KM topics. Her career began in library and information science at Union Carbide, and Arthur D. Little before founding Comstow in 1980.
---
Chuck Myers
Technology Strategist, Adobe Systems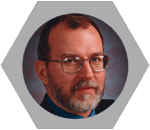 As Technology Strategist, Charles Myers spearheads the strategic technology direction for Adobes server product line within the company's ePaper Business Unit. He is also responsible for Adobes XML strategy and standards participation. Myers has more than 25 years of experience in the computer software and publishing industries. He held senior positions at Frame and Datalogics, where he was responsible for the PAGER publishing product and several early SGML and database publishing systems. Myers holds a bachelor of science degree from Purdue University. His recent speaking engagements include: XML Conference/US; XML World Conference; XML Asia Pacific; Seybold Seminars/San Francisco; Open Publish; XML Europe; On Demand Digital Printing and Publishing Strategy Conference; XPLOR; Drug Information Association (DIA) Document Management Conference; Association for Information and Image Managers Show and Conference (AIIM); and FOSE. Myers is also on the board of IDEAlliance.
---
Martha Nalebuff
Director of Policy and Strategy, Windows Client Strategic Relations and Policy Group
Microsoft Corporation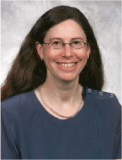 Martha Nalebuff is a Director in Microsoft's Windows Client Strategic Relations and Policy Group and has focused over the past 4 years on intellectual property protection, DRM and Rights Expression technologies. Ms. Nalebuff is an active member of several industry committees including MPEG-21 and is on the board of the Content Reference Forum. She has served in several business and technical management roles at Microsoft, including managing eBook strategic partner relationships and running the Windows Hardware Quality Labs. Prior to Microsoft, Ms. Nalebuff worked in the UNIX arena for 15 years, most recently as Vice President of a software consulting firm, where she established and ran the leading POSIX compliance testing lab. Before that, she worked at Hewlett-Packard in speech recognition technology and standards. Ms. Nalebuff began her professional career at IBM after obtaining a degree in mathematics from Northeastern University. She is an experienced speaker and has appeared on the program at Seybold, Broadcast Asia, Jupiter DRM Forum and the Silicon Valley Speaker Series.
---
Alan Pelz-Sharpe
Vice President North America, Ovum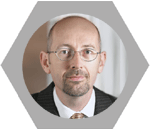 Alan Pelz-Sharpe is VP Software and Services, North America. Prior to this, he was the Principal Consultant for Ovum's IT Consulting practice, where he focused on issues relating to Enterprise Application Software Technology, Content Management/KM and IT Strategy. Alan is the lead author of Ovum Evaluates: Integrated Document management and E-process: Workflow for the e-Business. He is co-author of Web Content Management: Strategies, Technologies and Markets and Ovum Evaluates: Content Management. In 1988, Alan started his career in Business Applications working for Shell - and subsequently for a number of PetroChem companies including BP and Saga. From the mid to late nineties, Alan held senior positions within Kvaerner Oil & Gas, working on major projects and implementations both in London and Aberdeen. Before joining Ovum, Alan worked as a Business Analyst on a major BPR project within BT Cellnet. Alan has delivered speeches around the world and regularly speaks at major industry events. He writes for the IT media and is also regularly quoted by CNN, IT Week, Computing, KMWorld and Consultants Advisory.
---
Rob Perry
Director of Product Marketing, Vignette
Robert Perry is Director of Product Marketing for Vignette where he is responsible for product messaging and market awareness programs. He joined Vignette from the Yankee Group, where he researched content management and portals and wrote about the trend towards content-rich Web applications. Mr. Perry has over 20 years of experience in software marketing. He was Vice President of Marketing for Webhire, a provider one of the first subscription based Web based applications solutions and held a variety of marketing positions at Lotus Development. Mr. Perry holds a BA from the University of Virginia and is a Chartered Financial Analyst.
---
Sherra Pierre-March
Vice President Information Systems, Sesame Workshop
Sherra Pierre-March oversees both the internal operational strategy and Research & Development on content management models that support the new generation of distribution networks and channels. Pierre-March has spent the last 20 years in the Information Technology field. Prior to the Workshop, she was the founding partner of Vision IT, a consulting firm specializing in content management and digital asset management. Pierre-March was also the Vice President/Chief Information Officer for Martha Stewart Living Omnimedia (MLSO), where she managed all of the strategic IT planning and implementation. Prior to MLSO, Pierre-March was the Project Manager for the Advanced Technology Group at Viacom International, where she developed best practices involving Research & Development, collaborative computing and digital asset management. Pierre-March had direct responsibility for leveraging technology across Viacom International, Paramount Pictures, Showtime, MTV Networks and Simon Schuster. Pierre-March also has been part of the Information Technology teams of Madison Square Garden and Virgin Atlantic Airways, where she was responsible for the development of their networks both local and international.
---
Wendi Pohs
Consulting IT Specialist, IBM
Author, Practical Knowledge Management: The Lotus Knowledge Discovery System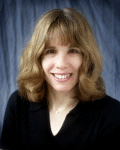 Wendi Pohs is a Consulting IT Specialist on IBM's Intranet User Experience Team and is the author of a book about knowledge management methodologies, Practical Knowledge Management: The Lotus Knowledge Discovery System, published by IBM Press. Wendi joined IBM in 1996 and has worked on various projects as a spec writer, on-line help designer, user assistance manager and consulting taxonomist. A frequent speaker at industry events, Wendi currently works on Enterprise Search and Taxonomy Integration for w3, IBM's internal Web site. Prior to joining IBM, Wendi worked at the American Mathematical Society and at Digital Equipment Corporation. Wendi received her BA and MILS degrees from the University of Michigan.
---
Mario Queiroz
Vice-President, Content and Product Data Management, HP
Mario Queiroz is the Vice-President at HP responsible for an organization called Content and Product Data Management (CPDM). CPDM is an internal consulting and services function which re-engineers information management within marketing, sales, and supply-chain through the implementation of enterprise software and new business processes across HP. Mario has held this position since HP and Compaq merged in May, 2002. Prior to this role, Mario was director of worldwide B2B eCommerce at HP. In that function, he provided strategic direction and delivered eCommerce solutions on a global basis across all of HP's lines-of-businesses. Mario has been with HP for 15 years, eight of which he spent in Europe in various management roles. He has held marketing positions in HP's printing and imaging business and worldwide manufacturing and operations positions in the computer business. Mario holds Master of Science and Bachelor of Science degrees from Stanford University. Mario enjoys spending time with his wife and two young daughters as well as running, swimming, playing soccer, and reading.
---
Brendan Quinn
Technical Architect, Content Management and Syndication Systems, BBCi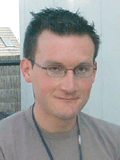 Brendan Quinn has been working in content management since 1998, when he was one of the first to implement the then-named FutureTense Content Server product (now owned by FatWire) at Fairfax, a newspaper company in Australia. He grew and managed a team that worked with the product to release a couple of dozen sites, including the Sydney Morning Herald's award-winning Sydney 2000 Olympics site. After 2000, Brendan left Fairfax to create Clueful Consulting Pty Ltd, one of the first consultancies to specialize in content management work, in the process working with several other leading content management systems. In 2002 Brendan left Australia and the independent consulting world to become a Technical Architect for the British Broadcasting Corporation in London, where he has been working to create an industry-leading content management platform that makes the most of the BBC's web and interactive offerings.
---
Amy Rantanen
Director of Information Technology and Asset Management Systems, WGBH Educational Foundation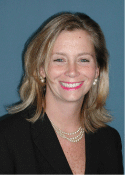 Amy Rantanen is Director of Information Technology and Asset Management Systems for the WGBH Educational Foundation. She is responsible for managing the Information Technology and Telecommunications Group. As one of the key executives spearheading WGBH's Digital Asset Management and Reference Architecture initiative, Ms. Rantanen has led the formation of technology partnerships with Sun Microsystems, Artesia Technologies, and Sony, Inc. Her ongoing direction of these partnerships, toward the development of the first end-to-end asset management architecture for video, has resulted in the additional collaboration of a broad range of information technology and broadcast vendors. Through these efforts, WGBH has been named a Sun Center of Excellence and more recently, a Sun authorized iForce Solution Center location for Digital Asset Management. Ms. Rantanen has leveraged WGBH's experience on behalf of public television and radio member stations nationwide. She is leading the Corporation for Public Broadcasting's Metadata Dictionary Project, which is building consensus to develop and deliver rich media content across multiple platforms to heighten content and service partnerships. Ms. Rantanen's career with WGBH began in 1989 as a manager in human resources. She earned a BS in Finance and Economics from Bryant College and completed graduate work in Business Management.
---
Theresa Regli
Senior Consultant, Content Management and User Experience, Molecular

Theresa Regli puts her ten years of experience in content management and cross-media publishing to work as the Principal Consultant of the Content Management Practice of Molecular, a Boston-based technology consulting and services firm. Working with clients such as FleetBoston Financial, Boston.com and Hewlett-Packard, she designs online publishing systems for consumer web sites and corporate portals, seamlessly integrating content and technology to anticipate the needs of businesses and consumers. Regli profiled many Internet pioneers as a reporter during the early 1990s, and in 1995 became the founding web content manager for the Boston Phoenix, where she helped launch one of the country's first newspaper web sites. From 1998-2000, she spent two years as Director of Content Management for multiple subsidiaries of venture capital firm CMGI. She frequently leads seminars and workshops on all aspects of content management and user experience design.
---
Hadley Reynolds
Vice President, Delphi Group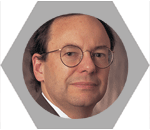 Hadley Reynolds directs the research program at Delphi Group, Boston, MA. His practice focuses on the dynamics of the interaction between business and emerging information technologies-the digital transition defining new business opportunities in today's economy. He is the author of many original research reports as well as widely published articles in the areas of business portals, content management, the knowledge practice, and interaction quality in the online experience. Mr. Reynolds brings over 20 years of industry experience in enterprise software and information systems development to Delphi Group.
---
Ann Rockley
President, The Rockley Group;
Author, Managing Enterprise Content, (New Riders)
Vice President & Founding Board Member, CM Professionals

Ann Rockley, is President of The Rockley Group, Inc., (TRG) an information management consultancy that specializes in the development of enterprise content management and unified content strategies. Rockley is an internationally recognized expert in the field of content management, a frequent contributor to a wide variety of trade publications, and a featured speaker at dozens of industry conferences annually in both North America and Europe. Rockley is the author of "Managing Enterprise Content: A Unified Content Strategy." Rockley is an Associate Fellow of the Society for Technical Communication and has a Master of Information Science from the University of Toronto, where she teaches Enterprise Content Management.
---
Diane Rooney
Vice President Production Services, Grand Circle Travel Corporation

With sales driven primarily through direct mail pieces at Grand Circle Travel Corporation, Diane overseas production, print and paper contracts, and is responsible for the marketing and implementation of customer¹s pre-trip material. Managing 200 promotions per year, Diane¹s key focus has been in driving process and technology improvements. Diane joined Grand Circle 10 years ago after spending 8 years in the marketing department at Stride Rite Corporation. Grand Circle offers 46 years of leadership in international travel, adventure and discovery for Americans over 50 years old. Headquartered in Boston, the company has 39 offices and 2000 associates worldwide. The brands include Grand Circle Travel, Overseas Adventure Travel and Vermont Bicycle Tours.
---
Bill Rosenblatt
President, GiantSteps Media Technology Strategies
Author, Digital Rights Management: Business and Technology

GiantSteps Media Technology Strategies (www.giantstepsmts.com), is a consulting firm whose clients include content providers and digital media technology companies. Bill bridges the gaps between business and technology in the digital media world. He brings content providers expertise in areas such as digital rights management, content management, cross-media publishing, streaming media, and workflow, and he provides technology vendors with market strategy, business development, and product management services. Bill is the managing editor of the newsletter DRM Watch (www.drmwatch.com), Chair of the Jupiter DRM Strategies conferences (www.drmstrategies.com), and author of the book Digital Rights Management: Business and Technology (John Wiley & Sons, 2001). Before founding GiantSteps in 2000, Bill was chief technology officer of Fathom, an online content and education company backed by Columbia University and other scholarly institutions. He has been a technology and new media executive at McGraw-Hill and Times Mirror Company, and he served as manager of strategic marketing for media and publishing at Sun Microsystems. He was also one of the architects of the Digital Object Identifier (DOI), a standard for online intellectual property identification. In addition to Digital Rights Management: Business and Technology, Bill is an author of technical books for the publisher O'Reilly & Associates, which have been translated into French and Japanese, and he was a contributor to the book Electronic Publishing Strategies, published by Pira International Ltd. in the UK. He has a B.S.E. degree in Electrical Engineering and Computer Science from Princeton, an M.S. in Computer Science from the University of Massachusetts, and executive education from Harvard and University of Southern California business schools.
---
Glen Secor
Senior Analyst & Consultant, Gilbane Report, Bluebill Advisors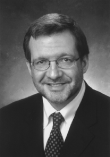 Glen Secor comes to Bluebill & Gilbane with a range of business and legal experience. He worked for nearly two decades in the information industry, in a variety of managerial and executive positions with his family's business, Yankee Book Peddler, Inc. (now YBP Library Services, Inc.). Following the sale of YBP to Baker & Taylor in 1999, Glen headed Baker & Taylor's electronic book distribution initiatives through 2000. After taking a sabbatical to pursue an advanced law degree at Harvard Law School, Glen opened his own law practice, focusing on intellectual property and information law. For the past nine years, Glen has been an Adjunct Professor of Law at Franklin Pierce Law Center, one of the top-ranked schools in the country for intellectual property studies, where he has taught a variety of copyright-related courses. During his time with YBP and B&T, Glen was a leader in the fields of electronic publishing and digital rights management. A frequent speaker at publishing and information industry conferences, as well as the author of many articles dealing with digital rights management, Glen is happy to be joining Gilbane and looks forward to contributing his intellectual property and legal compliance expertise to the talented Gilbane team. Glen holds a B.A. in Psychology from Stonehill College, an M.S. in Accounting from Southern New Hampshire University, a J.D. from Suffolk University Law School, and an LL.M. from Harvard Law School.
---
Thomas S. Spencer
Partner, LifeCycle Software
Tom Spencer is an expert in the field of Business Intelligence. He has over 20 years experience implementing BI, Decision Support, Executive Information, and Regulatory Compliance systems. His clients are executives in small privately held to large Fortune 500 companies. With an early background in programming, he's been able to span the gap between the non-technical executive and the IT professional as he's managed business critical projects that deliver value to the business line while adhering to technology requirements and budget constraints. Tom has a proven track record in business development. Prior to joining LifeCycle Software, Tom led the sales effort of Hazox Corporation, a regulatory software vendor, and played a leading role in growing its business by a factor of 10 over a period of 6 years. During this time, he implemented strategic plans with third party resellers which resulted in major revenue contributions for the company. Prior to Hazox, Tom worked for 11 years for Comshare, Inc., a mid-size BI software vendor, in both technical and sales capacities. He was the top sales representative for each product line he represented, and led the company in developing business through third party resellers. Just prior to joining LifeCycle Software, Tom worked for 5 years as an independent project manager implementing Business Intelligence software systems. His clients have included pharmaceuticals, chemical manufacturers, medical associations, energy companies, banks, automotive parts manufacturers, aerospace & defense, and IT solutions companies.
---
Jeff Stromberg
Vice President, Business Development, Digital Asset Management, Ancept Media Server, Stellent, Inc.
Mr. Stromberg is the Vice President of Business Development for Digital Asset Management at Stellent. Previously, he was founder and CEO of Ancept, Inc., which was acquired by Stellent in 2003. Prior to founding Ancept, Jeff was Vice President and co-founder GeneSys, a company that specialized in media management systems for the printing and publishing industry. Jeff also was one of the founders of a local marketing company, before pursuing a technical career. Mr. Stromberg began his career in digital media performing research at the University of Minnesota and the Army High Performance Computing Research Center in video systems, and helped set world records in I/O performance in the early 90s. Jeff is also an expert in media file systems and database systems, which are the topics of his Master's thesis. Jeff has applied this expertise to designing and developing high-end media management systems. He graduated from the University of Minnesota with Bachelor's and Master's Degrees in Electrical Engineering.