Bluebill Advisors publishes the Gilbane Report, organizes the Gilbane Content Manangement Technolgogies conferences, and serves as advisor to the XML & e-business Integration Forum and Documation events in France. Frank serves on the board of directors of APT (Art Plus Technology). Frank also serves on the advisory board of the University of Washington iSchool Content Management Systems (CMS) Evaluation Lab . Frank is also a Managing Partner at Lighthouse Seminars LLC, and StrataData Partners, LLC . Frank was a member of the Board of Directors of market research and consulting firm CAP Ventures/InfoTrends, Inc. and the founding Director of their Dynamic Content Software Strategies service. Frank was the founder and former president of Publishing Technology Management, Inc., a founder of the French firm TechnoForum SARL, and co-founder of the Documation conferences. He held various positions in software development, marketing, and senior management at Texet Corporation and Quadex Corporation. He was a founding member of the Board of Advisors to SGML Open (now OASIS), is a past member of ANSI, ISO, and CALS Standards Committees, the Graphic Communications Association (GCA), numerous editorial advisory boards, and a recipient of the GCA's TechDoc award.
---
Erik M. Hartman
Consultant, Hartman Communicatie BV
Board Member & Management Committee, CM Professionals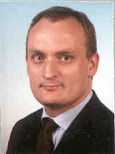 drs. Erik M. Hartman is an independent consultant in the field of communications in IT. His company Hartman Communicatie BV provides organisations with communication strategy, design, and research. Hartman Communicatie BV has specific expertise in the fields of IT related change management, knowledge management and content management. Hartman Communicatie consulted several organisations with the selection and implementation of content and document management systems. Hartman's customer base spans the 500 largest firms and governmental entities in the Netherlands , Belgium and the United Kingdom. Hartman Communicatie publishes a content management portal and maintains several on line overviews of content and document management systems.
---
Frank Hofstede
Director, Search Expertise Center

Frank Hofstede co-founded the Search Expertise Center in 1999. Frank started his professional career in 1995 as a consultant at The National Center of Artificial Intelligence. He conducted courses in Artificial Intelligence at the University of Utrecht. Frank developed one of worlds first multilingual semantic networks applied in Search Engines during this time. Within SEC, Frank combines his various ambitions: implementing state of the art Search Engines and research and development of innovative information retrieval technology products. University of The Hague (1994): Bachelor degree in Database Technology, Bachelor degree in Software Engineering, Bachelor degree in Data Communications Technology, Middlesex University (1996): Masters in Knowledge Engineering.
---
Sebastian Holst
VP Marketing, Axentis, Inc.

Sebastian Holst is Vice President of Marketing at Axentis Inc., a provider of enterprise governance, risk and compliance (GRC) management software. Sebastian is a director on the board of IDEAlliance. Prior to joining Axentis, Sebastian was VP/GM for Bluebill Advisors and Senior Editor for The Gilbane Report. In these roles, Sebastian has developed go-to-market strategies and industry-specific value propositions for Bluebill clients. He has also authored numerous features for The Gilbane Report including a series on search and categorization, web services, XHTML, XML repositories and web content management, and before that was Marketing VP for Artesia where he helped to establish the Digital Asset Management software category. Sebastian also held senior management, product and business development positions at Inso, Texcel, IBI and IBM.
---
Mary Laplante
Vice President Consulting Services, Bluebill Advisors
Senior Editor, Gilbane Report

Mary Fletcher Laplante manages all Bluebill Advisors & Gilbane Report Vendor and Enterprise consulting and services. She brings broad information technology marketing experience to the task of helping companies introduce new products. Ms. Laplante is a Partner Fastwater LLC, and was the first Executive Director of the industry consortium now known as OASIS (Organization for the Advancement of Structured Information Standards). OASIS provides a forum for the development of open e-business standards, typically built around XML. Before helping in the creation of OASIS, Ms. Laplante developed and managed her own consulting practice providing marketing and technical expertise in publishing-related applications and technologies. She has held executive and senior positions at several publishing software companies; she was President and Chief Operating Officer for Cygnet Publishing Technologies, Incorporated; Vice President of Marketing for Avalanche Development Company; and Vice President and Senior Product Manager at Scribe Systems, Inc. Prior to forming Fastwater, Ms. Laplante was a Director in the Document Software Strategies Group at CAP Ventures, Inc., a strategic consulting and research company that covers the markets for document technologies. Ms. Laplante is a frequent speaker at industry events like The Gilbane Conferences, Internet World, The Seybold Seminars, and the Gartner Group Internet Electronic Commerce conference.
---
Leo C. Meerman
Director, CELT Consultancy

Leo Meerman is director of CELT Consultancy, an independent bureau for knowledge management, content management and document management. His main focus is now on the analysis, design and construction of taxonomies, (faceted) classifications, thesauri and recently ontologies. He has published several articles on this subject. His education is based on Chemistry and Library and Information Science. He worked, among others, with Verity software to build knowledge bases, and with Filenet software for document and workflow management. Additional to his B2B activities he is a part-time lecturer at the Avans Hogeschool, Academy of ICT and Media. Before having his own firm he implemented SAP-modules for logistics, engineering and financial departments and was an international senior consultant on the subject of information strategy, including projects at NATO, Merck, Oilily, Wessanen, and Staatsloterij (National Lottery). The customers of CELT Consultancy can be found in a wide range of industries including utilities, health care and higher education. Recent taxonomy-related projects are realised at a Printer/Copier Multinational, a Water Management Consultancy firm and a Management School.
---
Chuck Myers
Technology Strategist, Intelligent Documents Business Unit, Adobe Systems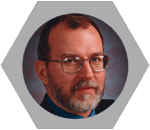 As Technology Strategist, Charles Myers spearheads the strategic technology direction for Adobes server product line within the company's Intelligent Documents Business Unit. He is also responsible for Adobes XML strategy and standards participation. Myers has more than 25 years of experience in the computer software and publishing industries. He held senior positions at Frame and Datalogics, where he was responsible for the PAGER publishing product and several early SGML and database publishing systems. Myers holds a bachelor of science degree from Purdue University. His recent speaking engagements include: XML Conference/US; XML World Conference; XML Asia Pacific; Seybold Seminars/San Francisco; Open Publish; XML Europe; On Demand Digital Printing and Publishing Strategy Conference; XPLOR; Drug Information Association (DIA) Document Management Conference; Association for Information and Image Managers Show and Conference (AIIM); and FOSE. Myers is also on the board of IDEAlliance.
---
Steven R. Newcomb
Consultant, Coolheads Consulting

Steven R. Newcomb is a consultant with Coolheads Consulting in Blacksburg, Virginia, USA. Coolheads provides information management consulting and topic map production services to an international clientele that includes U.S. government agencies. Dr. Newcomb drafted and serves as co-editor of the Topic Maps International Standard, ISO/IEC 13250. He was a member of the Steering Committee of the European Commission's "EP 2010" study. He founded and co-chairs the annual IDEAlliance conference series now known as "Extreme Markup Languages" now in its twelfth year (www.extrememarkup.com).
---
John Newton
Chairman, & CTO, Activiti; Co-founder Documentum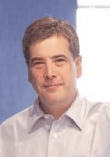 John Newton has had one of the longest and most influential careers in content management. In 1990, John co-founded, architected and led the development of Documentum and for the next ten years invented many of the concepts widely used in the industry today. John's latest venture, Activiti, is creating an open source, open standards content management system and repository to extend the use of content management into applications and organizations that have not considered doing so before.
---
Steven Noels
Co-founder, Outerthought

Steven Noels is co-founder of Outerthought, a geek-level technical Open Source Java & XML competence support center. Prior to that, he held several key positions as technical SGML/XML consultant and tools specialist, working for some of the leading XML and internet companies in Belgium. Steven has been actively advocating and using Java, XML and open source technologies since many years. He maintains a weblog at http://blogs.cocoondev.org/stevenn/. Steven is a Member of the Apache Software Foundation.
---
Detlef Obenaus
Senior Content Administrator, Documentation Department, LHS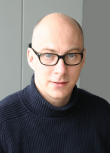 Detlef has a degree in Communications Engineering from the Deutsche Telekom FH in Leipzig, Germany. He started at LHS as a Technical Writer within the LHS Documentation Group in 1999. After an evaluation phase, the LHS Documentation Group decided in 2000 to use XML (Arbortext Epic) and a CMS (BroadVision One-To-One Content). Detlef Obenaus was actively involved in the implementation and configuration of the new CMS and its interface to Arbortext Epic. As a Content Administrator, he was responsible for the conversion of the legacy Word and FrameMaker files to XML, the creation of XSL style sheets for converting XML into PDF and HTML, the development of DTDs and TCL scripts, as well as customizations for the Epic XML editor.
---
Bjørn Olstad
CTO, Co-founder, FAST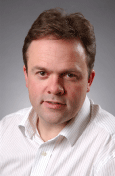 Bjørn Olstad, Ph.D., serves as the Chief Technology Officer at FAST. Before joining the company, Dr.Olstad held key positions within General Electric Medical Systems,including Director of Research and Development for Cardiac Ultrasound.He has served as a professor in computer science at the Norwegian University of Science and Technology (NTNU), where he was awarded the youngest professorship ever.
---
Eric Silberstein
CTO & Founder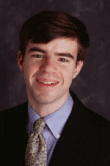 Eric Silberstein founded Idiom Technologies in 1998 and is the company's chief technology officer and visionary. He first became interested in content globalization while working for Microsoft on the Microsoft Word localization team, first in the Redmond office and then in Beijing. He has been a chief contributor to the design and implementation of major content globalization solutions for eBay, Travelocity, Autodesk, Adobe, and Information Builders - and guided the companies decision to implement support for DITA in Idiom solutions. Silberstein completed his Bachelor of Arts in Computer Science at Harvard University, and is a frequent speaker at content management industry events.
---
Paul Trotter
Founder & CEO, AuthorIT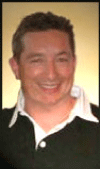 Paul Trotter is the founder and CEO of AuthorIT Software Corporation, the makers of AuthorIT. Paul is the architect of AuthorIT, and has been involved with documentation for over 12 years. Paul is a popular speaker at events all over the world on topics ranging from technical writing and help authoring to content management and localization. AuthorIT is one of a new breed of tools for authoring, management and publishing of printed and online documentation. AuthorIT solves the documentation problem by addressing the cause, not by attempting to treat the symptoms. AuthorIT is truly single source, allowing you to utilize single source authoring and single source publishing. AuthorIT is currently used in over 50 countries across five continents. Paul is based in Auckland, New Zealand.